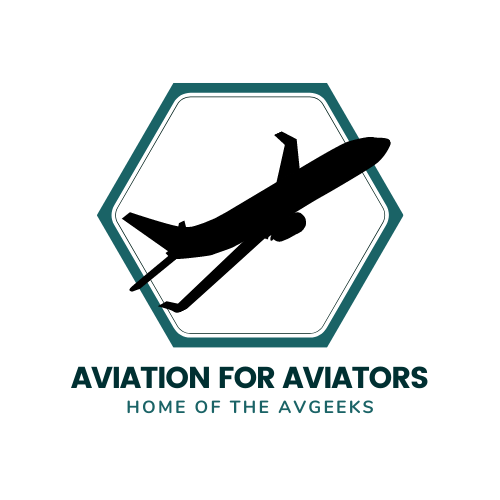 Aviation for Aviators is an online platform that mainly aims to benefit, entertain and educate people about the aviation industry through various online networking platforms supported by our team.
Our Story
Aviation for Aviators (AFA) was formally established on the 29th of January 2019 as a social media page only on Instagram by its founder Youssef Yahya, then started evolving by launching pages on different social media networking platforms such as; Facebook, Twitter & YouTube, by sharing the most recent aviation news, as well as sharing some educational posts. Then by the end of 2019, a website was created to begin in sharing more informative aviation topics. The Co-founders: Ahmed Detring & Farah Hossam had a big role in the establishment of the website's content. With more members that later on joined AFA's team, AFA became, and will remain, more consistent in sharing what is useful and beneficial to their audience.
Our Team
We are a small team divided into two smaller teams; The Editorial Team (for the articles published on this website) and the Social Media team (who runs our social media networking platforms). We are talented avgeeks with a wide range of skills and experience. We love what we do, and we do it with passion. We look forward to providing what benefits you!
Youssef Yahya
General Manager & Founder of Aviation for Aviators
Hello everyone! I'm Youssef Yahya, the founder of Aviation for Aviators. I'm an engineering student at Nile University in Egypt. I was born and raised in Saudi Arabia. My passion for aviation can't be described! I fell in love with this field since childhood, these times when I was used to watching "Air Crash Investigation" on "National Geographic" every Tuesday night, this enthusiasm got and will always get evolved on each and every flight. My dream job since 10 was to live in the skies as a commercial pilot, this dream began when I was on an outbound flight operated by, the queen of the skies, a Boeing 747, I was just amazed by how aircraft fly and the amazing mechanism of these birds!
Farah Hossam
Co-founder of Aviation for Aviators
Hi there! My name is Farah Hossam. I'm a 19-year-old Medical Student.  Aviation for Aviators has shown me how truly revolutionary the flight industry can seem when viewed from the right angles. It's amazing to see a whole platform share a passion for the same thing. It made me realize there are always so many new things to learn. Amazing community right here 🙂
Ahmed Detring
Co-founder of Aviation for Aviators
Hi! I'm Ahmed, 24 years old, an engineer. Interested in aviation, traveling, and space exploration and its history. My passion for aviation started when I was 6 and rode my first airplane, (I still remember it to that day (an Airbus A300). And it has grown and evolved since then.
Daniel Luo
Writer
Hello! My name is Daniel Luo, and I'm a 9th grader living in Atlanta, Georgia. I joined Aviation for Aviators in December 2020, and I am currently a writer for the company. Aside from writing articles, I am also a plane spotter based in Atlanta Hartsfield-Jackson International airport. You can find my photos on the page @atl_planespotter on Instagram. My passion for aviation began at a very young age. I've always admired airplanes and was fascinated by their beauty and technology. It's amazing to see how something as gigantic and heavy as an airplane can actually fly. My passion for aviation developed when I was age 2. At that age, I flew my first flight on a Delta 777 from Atlanta to Shanghai. This flight cultivated my passion for aviation and inspired me to further pursue my love for aviation. Through my interest in aviation, I've met countless people and made many new friends. I recently took the retirement flight of the Delta 777 this year in October and made several new friends with similar interests. I really enjoy things related to aviation and I hope to continue down this path in the future and become a pilot one day.
Safwa Ashraf Mohammed
Writer
Hi! My name is Safwa. I am an architect, who is not greatly fond of architecture. I am addicted to planes, airports…. and anything related to the aviation industry. I admired it for as long as I can remember. My dream job is to be a pilot.
I am interested in research, and I am a little bit of a writer.
Osman Jamil
Writer
Hey there! My name is Osman Jamil and I am currently pursuing my Bachelor's in Aircraft Maintenance Engineering. I am an enthusiast when it comes to Aviation. Being inspired by airplanes since childhood my passion for airplanes has increased considerably. From collecting aircraft models as a child to now boarding one, I am always super excited. I see myself passionately working in this field – be it understanding aircraft or writing about them. Aviation For Aviators has allowed me to raise more awareness about Aviation Industry through my writing and thought process. I aim to fascinate and educate people around the globe in the field of Aviation; from all types of airplanes to the science revolving around them. The people here are as passionate as me which makes my job way more fun.
Sam Jakobi
Writer
Hi, I'm Sam and I have been an Avgeek since the age of four after I saw the cockpit of a SAS 737. Ever since I have been attached to planes and only started sharing my love of aviation when I started a small YouTube channel at the beginning of 2021. My favorite aviation manufacturer is Airbus because I like the way the planes look, especially the hooded cockpit window on the A350. I love to share my aviation knowledge by writing articles and I look forward to writing lots more in the future!
Tantawat Homhuan
Writer
Hi, I'm Tantawat. I have been deeply interested in aviation since 6 years old after I met my mother's friend who used to be a pilot for Bangkok Airways. He described a fatal plane crash he had been involved in 2009. After that, I became fascinated by aviation and how metal tubes with wings stay in the air.
Lukas Wopmann
Writer
Hi All! I am Lukas, from Switzerland, and working for more than 10 years in the aviation industry at Zurich Airport. In addition to my work experience, I hold a master's degree in aviation management. I am glad to share my knowledge and enlighten the readers with hopefully interesting insights into this fascinating industry.
Vishnu Narayanan E. S
Writer
Hi all! I am Vishnu coming from India, and just finished my flight training and buckling up for my dream job while doing my degree. I just joined AFA in 2021 as a proofreader and there is no turning back it was fantastic working with a great group of people passionate about aviation like me as well as working with great minds who love what they do while delivering the best and qualitative articles out in the industry.
Alina Mihaela Stefan
Facebook Account Editor
Hello! My name is Alina, I am 22 years old and I finished the English-French faculty. Even if my studies do not go in the direction of aviation, my passion for airplanes was born a long time ago, when my grandfather who worked at the Air Base 86th in Romania decided to introduce me to the world of aviation. Since then, every time I see or hear the glorious sound of a plane, my heart trembles.
---
Want to work with us?
---