The first woman to Fly the U-2 spy plane
Colonel Merryl Tengesdal, born in the Bronx, New York, in 1971 was the first and only African American woman to fly the United States Air Force's U-2 spy plane, the unique and famous aircraft used to spy and reconnaissance flown in the Cold War over the Soviet Union, China, Vietnam, and Cuba. Merryl overcame and broke down barriers in more ways than one. She has accomplished what seemed like a mission impossible, to be in Air force being a pilot working for the spy missions and risky operations overseas.
She attended school, showing great interest over science and math classes, being excellent and proficient in these subjects, enrolled in university pursuing a Bachelor of Science in electrical engineering, and in 1994, completed U.S. Navy's Officer Candidate School. As a naval aviator, she flew a SH-60B Seahawk helicopter working in several and different scenarios of special security operations. Even participated in combat operations around the world.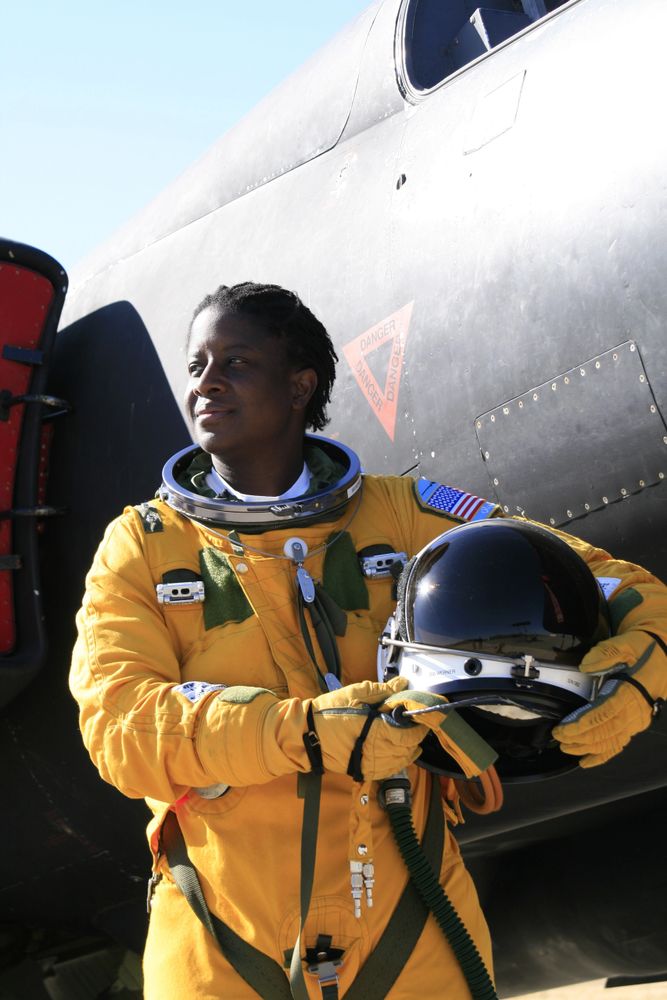 Tengesdal became an instructor pilot on the T-6 Texan II in 2000s, and in 2004 she approved the rigorous U-2 pilot training program and conducted training missions aboard the TU-2S. Meryl became pilot of the Lockheed U-2S Dragon at Beale Air Force Base in Northern California.
Flying the U-2 seems to be a difficult task and it is, and not only this issue but talking about the overflights in hostile territories. Furthermore, flying a single-seat aircraft over 70,000 feet above the earth surface. Colonel Tengesdal supported U.S. military operations in Iraq, Afghanistan and the Horn of Africa (Djibouti, Ethiopia, Eritrea, and Somalia). During her career she accumulated more than 3,400 flight hours and more than 330 combat hours.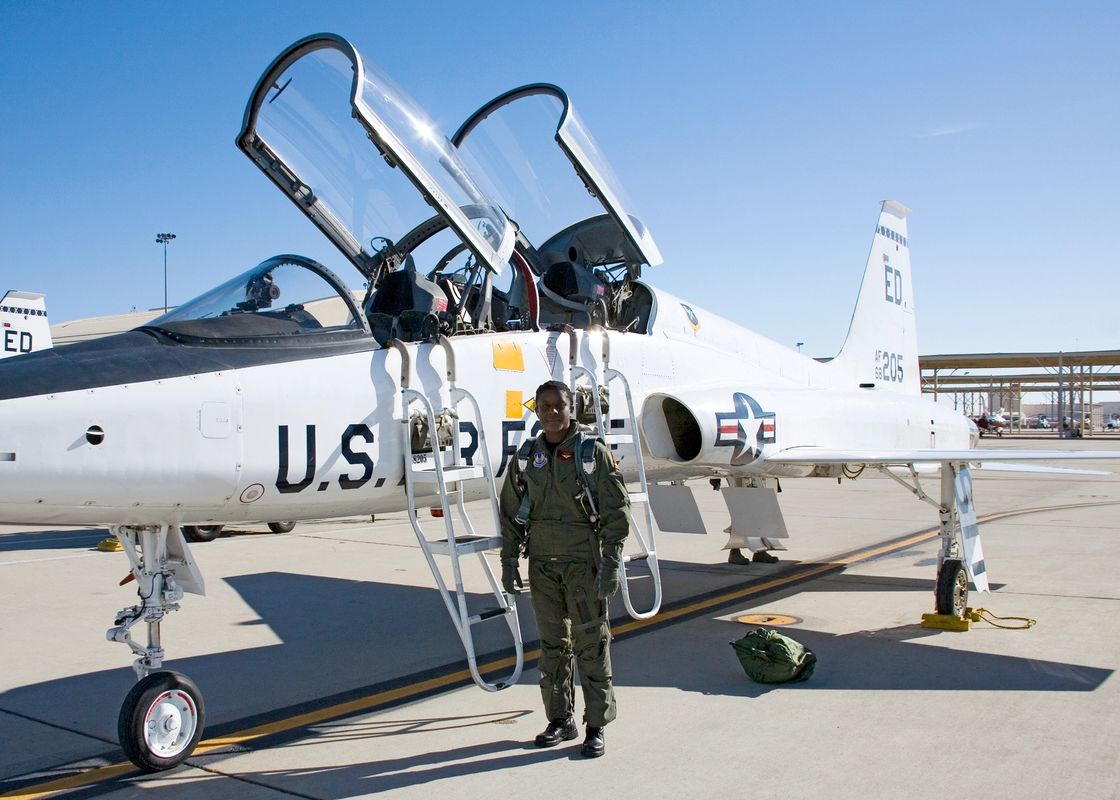 It is very uncommon, even for this day and age, to be a female pilot, much less a female minority. I think we are all limitless as to what we can accomplish.Lieutenant Colonel Merryl (David) Tengesdal
Merryl has obtained a Masters of Aeronautical Science, Embry–Riddle Aeronautical University in Florida, and since 1 October 2015 she was promoted to Colonel.
References:
http://www.raahistory.com/u2.htm
Colonel Merryl Tengesdal (1971- )
Cover photo:
Lt. Col. Merryl Tengesdal stands in front of a U-2 Feb. 9, 2015, at Beale Air Force Base, Calif. Tengesdal. / http://www.af.mil
A glance over business aviation
Business aviation is essential for many companies of all sizes and types. This article we will discuss some of the benefits of business aviation and its customers, and the most distinctive air jet.
What is business aviation?
Business aviation is a part of general aviation that relies on using airplanes and helicopters, piston-powered propeller-driven airplanes, turbine-powered turboprops, and turbo for business purposes. Most business aviation aircraft have seats for no more than six people and fly on average trips under 1,000 miles, and others fly more than 1,000 miles. To make it more flexible and comfortable it is provided with phones, mobile connectivity, and high-speed internet access. Business aviation has a vital role in the international economy and jobs opportunity.
Benefits of the business aviation
Among many benefits of the business aviation industry; is saving customers' time and increasing their productivity by reaching several destinations without any cancellations or delays, transporting equipment that companies don't have the ability to transport easily, and customers' flexible movement according to the schedule and time they want and charity activities and transport of organs, blood, and injuries in case of accidents. Business aviation contributes to supporting countries' economies directly through manufacturing airplanes and airport-related jobs, the industry employs 1.2 million people As well that it contributes indirectly through transporting goods, services, and maintenance operations. The average U.S economic output of Business aviation is $150 billion.
Corporate Angel Network (CAN)
More than 500 American companies contribute to the (CAN) corporate angel network, which means that they leave empty seats on their planes for cancer patients to receive the best possible care by traveling to specialized treatment centers across the country. Since its beginning in 1981, about 60000 flights were arranged for patients and their families.
Customers of business aviation
Most businesses' customers are wealthy individuals, sportsmen, politicians, and entrepreneurs
Cargo, mails, and parts
Direct use
Transporting suppliers
Transporting customers
Charity support by businesses who give help by offering charity support. For example, they may offer patient transportation to far-off treatment centers when care isn't urgent. Medical personnel and supplies can also reach otherwise inaccessible disaster areas using business aircraft.
Crew members
The commercial crew members start flight preparations in the already awaiting aircraft. Business pilots have other ground handling-related tasks to fulfill before entering the flight deck for documentation and other procedures. The quality of business aviation service is very notable. While in commercial aviation crew members barely talk to passengers, pilots talk significantly to customers and greet outside and continue to keep the contact throughout the flight if they need to.
Bombardier as business jets leader
Bombardier is a leader in aviation, working in manufacturing, designing, and building the most distinguished global business jets. Bombardier has a worldwide fleet of approximately 5000 aircraft in service with variable charter and fractional ownership providers, governments, and private individuals. on 30 March 2022 Bombardier delivered the 100th Global 7500 to Vista Jet (global business aviation). The number of deliverers will be 17 in the Vista Jet fleet at the end of 2022.
What about the Global 7500:
The global 7500 combines all the advantages of a business aircraft including fast crew speed, high cruise altitude, short airfield operations, and low cabin altitude available on converted airliners such as a full kitchen a permanent bed, and a stand-up shower. The global 7500 aircraft have the longest maintenance intervals of any business jet on the market. It can travel 7700 nautical miles range, joining cities such as New York to Hong Kong and San Francisco to Sydney. The global 7500 aircraft carried out the longest city pair flight in history when it flew from Sydney to Detroit at an astonishing distance of 8225 nautical miles. Being both the fastest and the slowest business jet in its class, the most stable takeoff and landing speeds. The global 7500 is what's referred to as the best of the best.
Sources
How to Recognize the Type of Commercial Airplanes – PART#1
Have you ever been sitting in the airport waiting for your flight whilst watching planes of different sizes taxiing, taking – off, and/or landing in front of you? Did that ever make you wonder what type of planes are these? And how specialists differentiate between them?
(more…)
Have you ever thought to become a flight instructor?
For many people, learning to fly is a dream come true. But have you ever considered teaching flying? To be a flight instructor?
A flight instructor is someone who instructs others on how to fly planes. Specific powers allowed to holders of a flight instructor certificate differ by country, but in general, a flight instructor helps an aviator improve or evaluate his or her knowledge and skill level to obtain a higher pilot's license, certificate, or rating.
Job duties
Flight instructors are in charge of teaching students how to fly in a range of situations, utilizing several roaches such as textbook education, simulators, and actual flight training. Ground-school classes are used by flight instructors to teach students the fundamentals of flying an airplane as well as to assist them to prepare for the written test they will face when applying for their pilot's license.
They frequently use simulators or dual-controlled planes to introduce students to the experience of flying an aircraft after they have completed their textbook education. Finally, to finish their training, they accompany their students on live flights. Examiners, or check pilots, are some instructors that fly with applicants or pilots to ensure proficiency.
Flight instructors create curriculum to teach students in a classroom setting, lead training flights, assess student proficiency, track student progress, and experiment with innovative teaching approaches. They are in charge of teaching students about aircraft systems, operating procedures, handling crises, issue analysis, aircraft navigation, radio operation, and aerodynamics, among other topics.
Job requirements
Before seeking to become Certified Flight Instructors, most pilots must have either Commercial Pilot Certification, which takes 250 flying hours or Airline Transport Pilot Certification, which requires 1,500 flight hours. To become a flight teacher, you must be at least 18 years old, be able to communicate clearly in English, and have a pilot's license for the type of aircraft that is appropriate for the flight instructor rating you desire.
Other requirements apply, such as completing knowledge and practical tests and demonstrating a certain number of total flight hours. A flight instructor must be certified in the aircraft type that will be utilized for student instruction. For specialty aircraft like helicopters, the flying instructor must have at least five pilot-in-command hours.
The Advantages of being a flight instructor
The ability to work freely. International students who want to be flight instructors have two options: work for an educational institution or start their flight school. This is a very appealing alternative for flight instructors who want to be more self-sufficient and work for themselves. The company will thrive and become extremely profitable with luck and talent.
Being a teacher has many perks. The thrill of giving knowledge to their students is the first response most flight instructors give when asked what they enjoy most about their jobs. Any teacher or instructor can attest to the thrill of watching a student "understand" something they've been taught. This is true for flying instructors as well. It's tremendously fulfilling to know that you're in charge of someone else's education.
Earn money by flying. The ability to earn a living as a pilot is the most significant and satisfying reason to work as a flight instructor. No one would pursue a pilot's license if they didn't enjoy flying, and the chance to make a profession doing something you enjoy is something that not many people are fortunate enough to have.
You are at home every night and generally one weekend day. For many airline pilots, being at home rather than going away regularly is preferable. Are you willing to spend up to 12 nights a month away from your home, family, and friends? This works well for some people, but it may place a strain on their family life for others.


This beside some other advantages as:
Instructors in aviation are in high demand.
Getting to know people.
Highly valued position.
Acquire experience.
Challenging
Types of flight instructor certificates
CFI (Certified Flight Instructor): A single-engine aircraft flight instructor.
A flight instructor who teaches instrument flying is known as a Certified Flight Instructor – Instrument (CFII).
A multi-engine instructor (MEI) is a multi-engine aircraft flight instructor.
Aviation growth and the need for flight instructors
Over the years, the aviation sector has seen an increase in global pilot demand, which has resulted in a strong need for training aircraft and simulators in flight schools. Many airlines, on the other hand, are experiencing pilot shortages, which are hurting their everyday operations. Flights lasting more than 12 hours usually necessitate a crew of four pilots. However, due to a pilot shortage, numerous airlines are still flying such long-haul trips with three pilots. The lack of educated pilots to meet the ever-increasing demand is predicted to drive demand for pilot training around the world.
During the forecast period (2022-2027), the civil aviation flight training and simulation market is expected to grow at a CAGR of over 15%.
Sources :