#Aviation
Unusual Activities to Do at Airports
Many of you have already visited an airport, at least once. Passengers are usually there early, some even five hours before departure. Staff and managers of the airport try to make your stay as comfortable as possible, so companies come up with certain ideas and projects on how to make your time spent enjoyable. Hence, some airports try to modernize their equipment with the purpose of giving their visitors a taste from the future.
Most probably all of you have already seen or visited lounges, boutiques or visiting terraces at airports, but what about modern facilities? Let me tell you about few of the futuristic elements you can already find during your travels.
Singapore
A rooftop swimming pool, cinemas and a butterfly garden, sounds quite impressive, right? These facilities are located in Singapore, Changi Airport. Especially, the new rebuilt T4 that has quite to offer. It is also possible to buy products and then have the couriers deliver it to your home. Plus, If you are a fan of nature, you can visit their waterfalls with multiple types of climbing plants.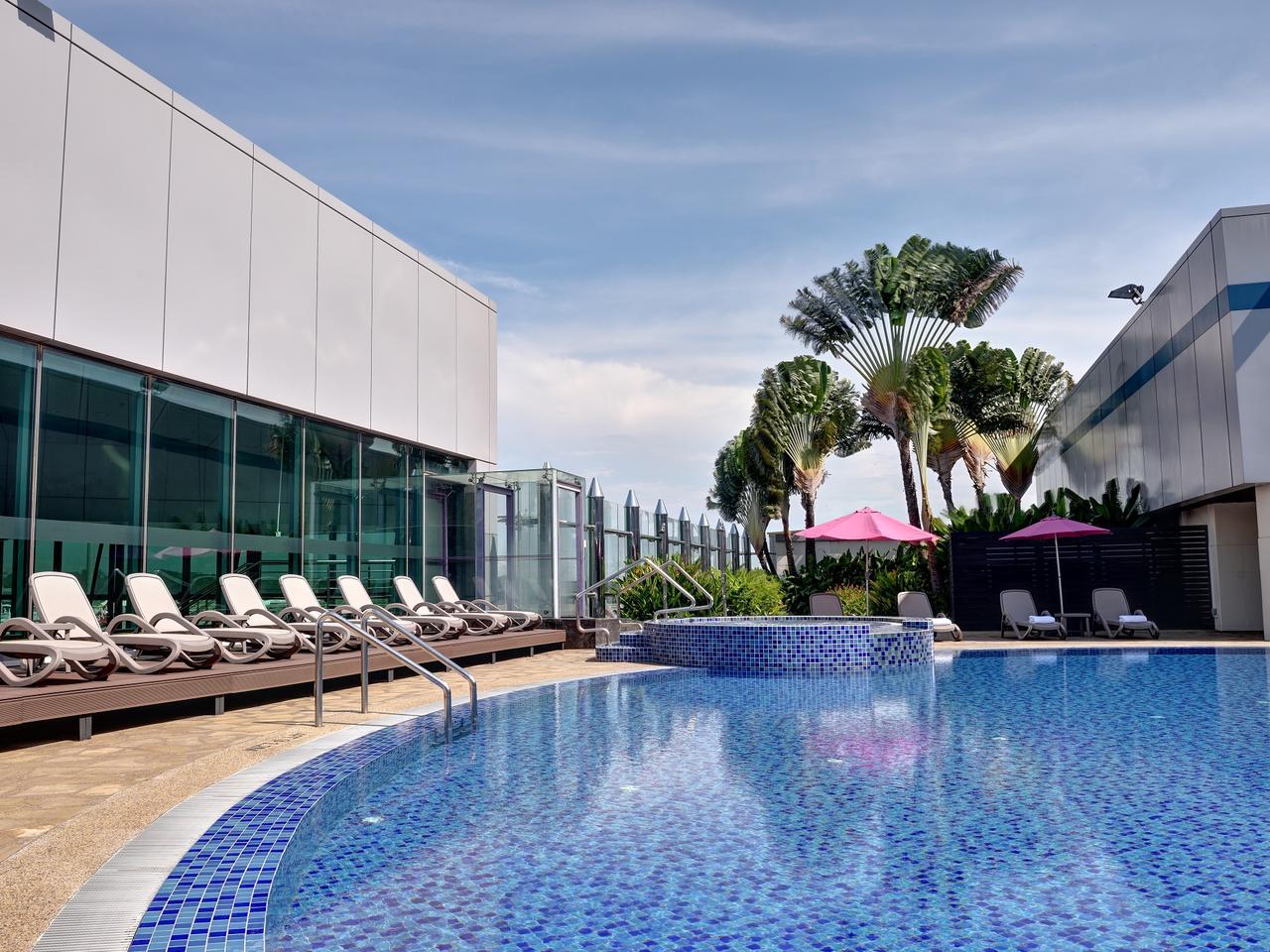 United Arab Emirates
Palm trees, yoga pavilions and the biggest terminal in the world are few of what Dubai airport offers. When visiting this airport, you'll definitely be overwhelmed with wonder and joy. It's a futuristic and modern airport that provides a lot to see.
South Korea
Golf course, spa or private sleeping rooms, which would you like to do while waiting for your flight? All available at Incheon International Airport in South Korea. Koreans are highly involved in technology, so their airport must not live in the past.
If you are more interested in sport, you can enjoy ice skating on an ice rink. Do you like taking risks or gambling? The casino sounds like the right choice for you, but be careful – don't make it an addiction!
In addition, the staff tries to modernize the check in process – 8 major Airlines use kiosks that allow 3-minute check ins. And if you are hungry, you can enjoy their Korean cuisine. Incheon is considered to be the most modern airport in the world.
India
Quick and luxury purchases using QR codes on your phones – this is what New Delhi Airport offers. This way of shopping sounds like a dream to all you shopaholics out there, am I right?
Qatar
Did you hear about the airport that opened in 2016? It has a fascinating Energy and Environmental design (LEED) with a gold certified terminal. Passengers can be feel cool air due to internal waterfalls. This modernization is most probably related to the FIFA World Cup, which will take place in Qatar in 2022. Interesting fact – the stadium for the matches isn't done yet.
Switzerland
Do you want to try being pilot? Well, you can. In Zurich, you can visit Sim Academy. It offers you the virtual simulation of flight as a whole – try the experiencing some of the situations pilots have to overcome almost every day.
Did you visit any of those airports above and experienced the some activities they offer? Let us know.
---
source of featured image: https://static.airhelp.com/wp-content/uploads/2019/04/11141808/changi-airport-hedge-maze.jpg