Can UV Rays From Flying Hurt You?
When you are souring miles above the surface of the Earth without any cloud cover or protection, can the beaming sunlight from the windows of a plane hurt your skin? Just like a hot summer day on the ground, the strong sunlight from the windows contains UV rays that can cause damage to your skin. Unlike the ground, people on a plane are usually unaware of heat and contact from the sun due to their air-conditioned environment. How severe of a consequence could this prolonged exposure to the sun causes to passengers who travel frequently and, most importantly, the pilots?
When planes are cruising 30,000ft above the earth, they are subjected to more stronger sunlight. Compared to people on the ground, travelers flying in a plane are significantly closer to the ozone layer in the atmosphere, which traps a lot of the sun's UV radiation. As a result of more powerful sunlight higher in the atmosphere, the amount of UV rays at the altitude a plane is flying at is much higher than the amount on the ground.
Can The Windows Stop These UV Rays?
Airplane windows are made of layers of plastic and glass. Although these materials can stop UVB rays, the ones that cause sunburns, they only stop about half the amount of a more harmful form of UV rays called UVA rays. Different from UVB rays, UVA rays can penetrate deep into the skin and contribute to skin cancer. There is a significant amount of UVA radiation passing through the windows of a plane when the sun is shining through it.
What Does This Mean For Passengers And Crew?
For people travelling only a few times per year, this once-in-a-while exposure to UVA radiation won't cause much harm, and they're usually won't be any lasting consequences. However, for frequent travelers and flight attendants, these prolonged exposures to UVA rays on a plane can lead to severe skin damage and skin cancer. If you travel frequently on a plane, it is recommended to apply sunscreen periodically; usually about every 2 hours. If you don't want to wear sunscreen during a flight, you can close the windows when you're cruising at higher altitudes and not leave it open for too long when you want to peek outside. You can also choose to sit in an aisle seat. But what happens to pilots who have to sit in a cockpit surrounded by glass and no aisle seats? For pilots, the only real solution is just to wear sunscreen. Pilots can add a sunlight filtering sheet to the sides of their cockpit windows, but that only protects the sides, not to the front. This reason is unfortunately why pilots are among one of the occupations with the highest risks for skin cancer. 
These risks are luckily not on every flight though. Flights that operate during the morning and evening usually don't have this issue, as the sunlight isn't as intense. The times during the day where you are exposed to the most UV radiation is between 10AM and 4PM. The amount of exposure also differs on where you are flying on the earth and what season it is. For example, flying during the summer has a higher risk of skin damage than flying in the winter, and flying closer to the equator would be usually more risky than flying near the poles. However at these times and locations, you are still not 100% protected from UV radiation and should still take precautionary measures.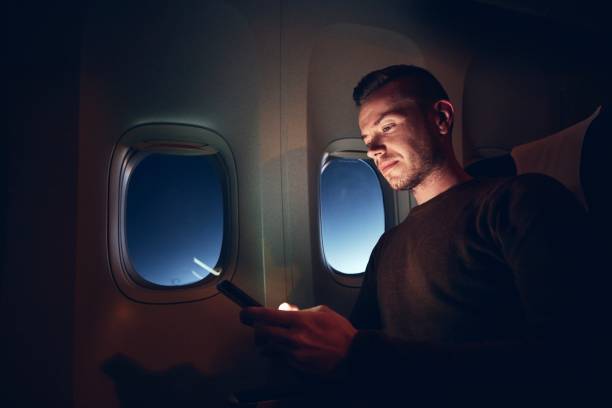 In the end, the answer is yes, UV rays from flying can indeed hurt you. Don't let this dissuade you from flying though. Unless you're a frequent flyer, these occasional exposures to UV rays when you fly won't be too impactful; they would be similar or most likely less than the amount of UV radiation you would experience when going to the beach or being outside for a day. If you are a frequent flyer however, simply remember to apply sunscreen or close the window when you fly, and there most likely won't be any severe consequences. 
---
Sources:
https://thepointsguy.com/guide/why-you-should-wear-sunscreen-on-a-plane/
The Unexpected Reason Why You Should Always Choose the Window Seat While Flying 
https://utswmed.org/medblog/not-so-friendly-skies-why-pilots-and-flight-attendants-have-higher-risk-skin-cancer/
Cover Image: WHAS11.com
Are you dreaming of becoming a pilot? Aer Lingus & British Airways Cadet Program Paves the Way to a Flying Career
Embarking on an aviation career has always been a dream for countless individuals who are passionate about flying. The Aer Lingus Cadet and British Airways Cadet Program are remarkable opportunity that transforms these dreams into reality, offering aspiring pilots a structured and comprehensive pathway to becoming esteemed aviation professionals.
This article dives into the details of the Aer Lingus and BA Cadet Programs, highlighting its distinctive features, benefits, and the exciting journey it offers those who aspire to navigate the vast expanse of the sky.
Aer Lingus Cadet Program
The first and most important thing: Hurry up! The deadline approaches: you can send your application till the 16/08/2023 by 17:00 GMT.
The cadet program offers intense and structured training (around 14 months) that covers all aspects of piloting. From theoretical classroom instruction to hands-on flight experience, cadets undergo a thorough training regimen that prepares them for the challenges of the aviation industry. The training is held at the famous FTE Jerez, in southern Spain. Successful candidates will be offered a Type Rating (which lasts about 12 weeks) on the most used plane in Europe: Airbus A320, and the base will be obviously Dublin.
The minimum and educational criteria are listed in the offer. There is also a comprehensive Q&A that answers the most asked question and a friendly welcome video about the airline's new livery. According to the cadet website, the ideal cadet "will need to possess excellent communication, problem-solving and teamwork skills, as well as an appreciation of the service our customers expect." The course is totally bonded from the airline, which means there will be a bond to cover the cost of the training and other associated costs, and for a period after the cadet commences as a First Officer.
BA Cadet Program: The Speedbird Pilot Academy
Unlikely the Aer Lingus one, for this cadet program, you do not need to be in a rush since the applications are currently still closed and will open in September 2023. It's anyway worth having a look at the conditions and requirements; as September approaches, British is setting the maximum number of cadets: 60. If you wanna be part of the lucky (and skilled) "60", have a look at the minimum requirements and don't miss the deadline application. The strictest requirement of British Airways is the language: the airline is asking the candidate to obtain an ICAO 6 in the English language.
The ICAO Aviation Language certificate can be obtained directly with the CAA or through a recognized and authorized language school. The ICAO 6 certificate is particularly useful since it has no expiration date (unlikely ICAO4 and 5, which last respectively 4 and 5 years).
The training with BA will last about 18 months, and exactly as for the Aer Lingus Cadet Program, it's fully funded by the airline. For more questions, on the 22nd of August, BA will be running a live Q&A session between 12 and 13 (UK Time). More info and the link to join the call are here: Come and Meet us (ba.com)
Are you dreaming of becoming a pilot, but you never had a chance due to economic problems or lack of motivation? Well, this is your chance! Apply and give your best to realize your dream!
Flag Carriers as a Symbol of Honor: Between Past and Present
Most of the world's countries have their flag carriers for financial and national duties. A flag carrier is considered an international representative of a country as it stands as a symbol of pride. Therefore, some passengers are keen to ride the flag carrier of their countries as it reflects their identity. However, what is the history of flag carriers?
History of Flag Carriers:
The term "flag carrier" emerged when countries established state-owned airline companies. However, because of the high cost of running such companies, the governments took the initiative to support these companies financially. At this time, there were many airline companies entirely owned by governments. However, a flag carrier can be subsidized or owned by the country, and it has preferential rights or privileges by the government for international operations. In the innovation industry, flag carriers have both financial and symbolic importance. Thus, most countries of the world have their flag carriers.
Countries have Flag Carriers:
Most countries have their flag carriers representing their identity and nationalism worldwide. Examples of these flag carriers are:
Air France
Egyptair
Oman Air
Qatar Airways
However, nowadays, it is not conditionally an airline owned or subsidized by a country. The literal meaning of a flag carrier is an airline carrying its country's flag worldwide. Now, it can be an airline the country supports to be its flag carrier. For example, the British Kingdom does not own British Airways, but it carries the British flag all over the world. The people recognize it as the British flag carrier. However, some countries do not have a flag carrier but have two, like the United Arab Emirates, but why?
The UAE Has Two Flag Carriers:
If a flag carrier is a symbol of identity and pride, does having two change the equation? The answer to this question is that it does not change the equation this much, but it is more like meeting the country's needs. Having a two-flag carrier is normal for a country, such as the UAE, in this geopolitical situation. The two Flag carriers are Emirates, the first flag carrier based in Dubai, and Etihad Airways, the second flag carrier based in Abu Dhabi. The royal family established both airlines. Though the UAE has two flag carriers, some of the countries do not have any, such as the US, but why?
The US has no Flag Carrier:
It is true that now the United States of America has no flag carrier, but this has not been the case in the past. In the past, the US had Pan Am, the unofficial US flag carrier in the 20th century. However, running an airline costs a lot. Pan Am could not stand the market and went bankrupt in 1991. Since then, the US has not had a flag carrier, though it has major international airlines, such as American Airlines. Regardless of the current situation of the flag carriers, what are the expectations for their future?
The Future of Flag Carriers:
As we live in the era of technology, predicting the future of something is not a wise move. However, the competition in the aviation market is so fierce, and running an airline company is not a joke. Seeking honor and pride in running an airline is great. However, the competition in the market knows nothing about honor and pride. Maybe, some of the flag carriers will prosper, and some of them will vanish. This thing only time can tell.
Flying Cars: The Future of Transportation?
Flying cars have been a dream of science fiction writers for decades, but they are now becoming a reality. Many companies are working on developing these cars, and some of them are already making significant progress.
What are flying cars?
Flying cars are vehicles that can take off and land vertically, like a helicopter. They are also capable of flying horizontally, like an airplane. This makes them a versatile form of transportation that can be used for both personal and commercial purposes.
There are two main types of these cars: eVTOLs (electric vertical takeoff and landing vehicles) and tilt rotors. eVTOLs use electric motors to power their rotors, while tilt rotors use a combination of electric motors and propellers.
The different types of flying cars
There are many different types of flying cars being developed, each with its own unique features and capabilities. Here are a few examples:
PAL-V Liberty: The PAL-V Liberty is a tilt-rotor that is currently in development. It has a top speed of 160 mph and a range of 100 miles.
AeroMobil 3.0: AeroMobil 3.0 is another tilt rotor that is currently in development. It has a top speed of 200 mph and a range of 435 miles.
eVTOL Volocopter: The eVTOL Volocopter is an electric vertical takeoff and landing (eVTOL) that is currently in development. It has a top speed of 62 mph and a range of 22 miles.
SkyDrive SD-03: The SkyDrive SD-03 is an eVTOL that is currently in development. It has a top speed of 50 mph and a range of 62 miles.
The challenges of the developing
There are a number of challenges that need to be overcome before these cars become mainstream. One challenge is safety. Flying cars need to be extremely safe in order to be approved for public use. Another challenge is regulation. Governments must develop new regulations for flying cars before they can be flown in our airspace.
The Potential Impact
If successful, flying cars could revolutionize commuting, travel, and logistics by making those activities faster, easier, and more flexible. Their future impact depends on overcoming hurdles related to safety, cost, and regulations. With progress in those areas, flying cars could become commonplace in the next few decades, fundamentally changing transportation.
The Future of Flying Cars
The transition to flying vehicles holds great potential for improving mobility. While still a developing technology, continued progress by companies working on these cars indicates they may ultimately transform how we move about and deliver goods.
"Flying cars are the future of transportation. They're faster, more convenient, and more environmentally friendly than cars or airplanes." – Elon Musk