The Dubai Airshow, which last took place in November of 2019, has returned this year and is taking place right now from Sunday, November 14th to Thursday, November 18th. The Dubai Airshow is one of the largest aviation events in the world and is held every two years. The event is an opportunity for numerous aviation corporations to showcase their products to airlines and other consumers and is only open to business professionals and industry members. Without further ado, here's a recap of day 1 of the 2021 Dubai Airshow. 
---
The airshow's inauguration started off with a brilliant display of lights on the Burj Khalifa hosted by Airbus.
Attendees and Exhibitions
Along with the usual corporation giants, Airbus and Boeing, there were a multitude of other participants at the Dubai Airshow this year. Exhibitions included a combination of commercial, military, and private aircraft. The commercial aircraft display boasted a large selection of next generation, fuel-efficient aircraft. Among the commercial aircraft at the static display were:
The Boeing 777-9x, Boeing's latest and most efficient widebody airliner
Alaska Airlines Boeing 737 MAX 9 Eco-demonstrator
FlyDubai's 737 MAX
Emirates' 50th anniversary Airbus A380 
Emirates' vibrant EXPO2020 A380
Emirates' 777-300
Embraer's E195-E2
Air Baltic's Airbus A220
Russian manufacturer Irkut's MC-21, the company's competition against the Boeing 737 MAX and Airbus A320
Etihad's new 50th anniversary A350-1000, which has not been entered into service yet
Uganda Airlines' A330-800neo, Airbus's newest A330 variant
Air Arabia's new A321neo
Ethiopian Airlines' Airbus A350-900XWB
Saudi Arabia's 787-10
Gulf Air's 787-9
In the private/corporate jet section of the display, Bombardier showcased their Global 7500, the longest range private jet ever built; Dassault Aviation showcased a couple of their Falcon series aircraft; Russian manufacturer Sukhoi showcased their Superjet 100; and Airbus showcased their A319 and A320 business jets and even a private A340 from Las Vegas Sands Corporation. Lastly, the military section of the display hosted aircraft such as the C17, A400M, KC-46, A330 MRTT, and a handful of helicopters, fighter jets, and drone (unmanned) aircraft.
*An interesting detail from this year's Dubai airshow was that companies from the nation of Israel participated for the first time in history after the country settled tensions with the UAE with the Abraham Accords in 2020.  
Gallery of Exhibitions: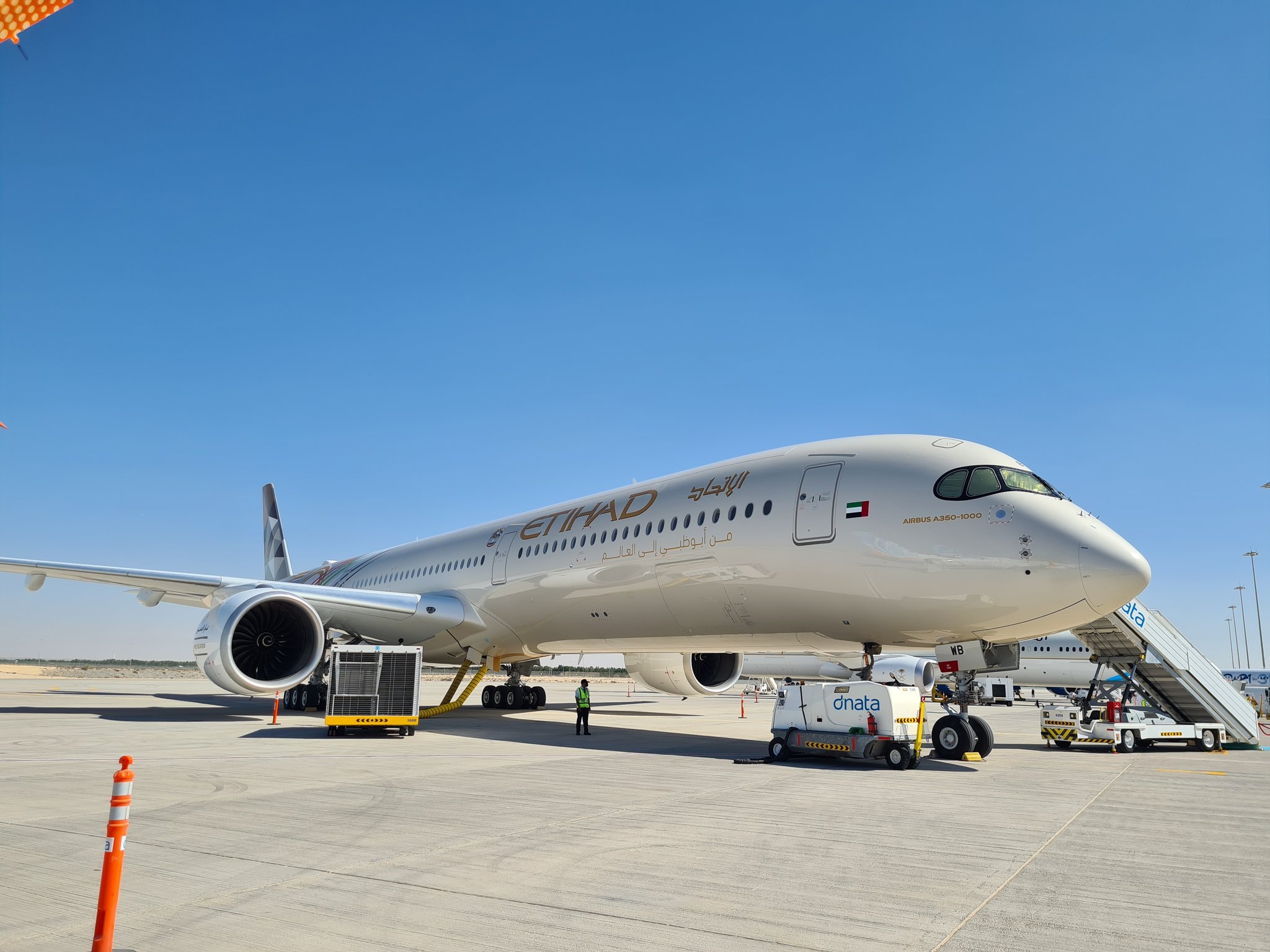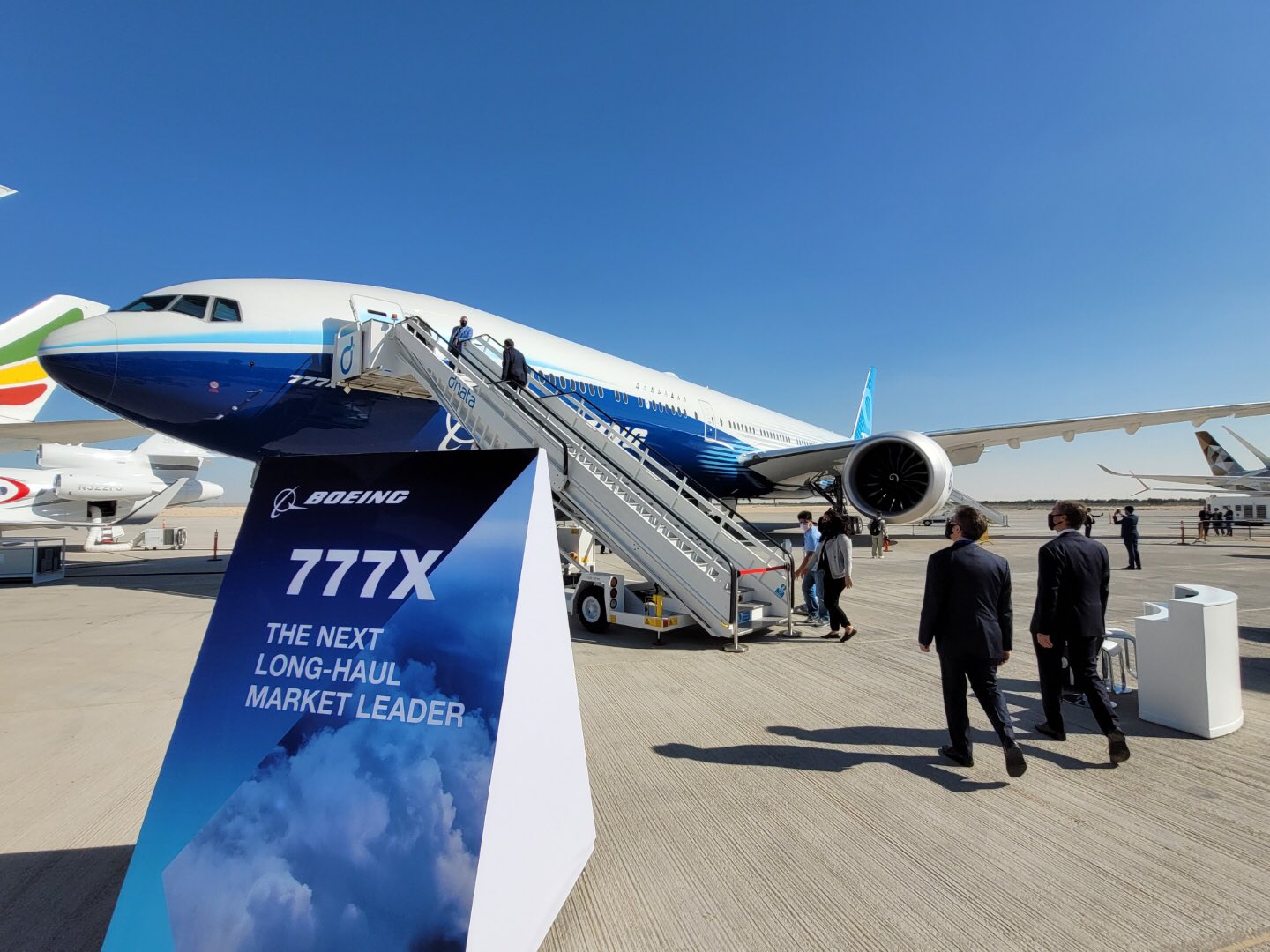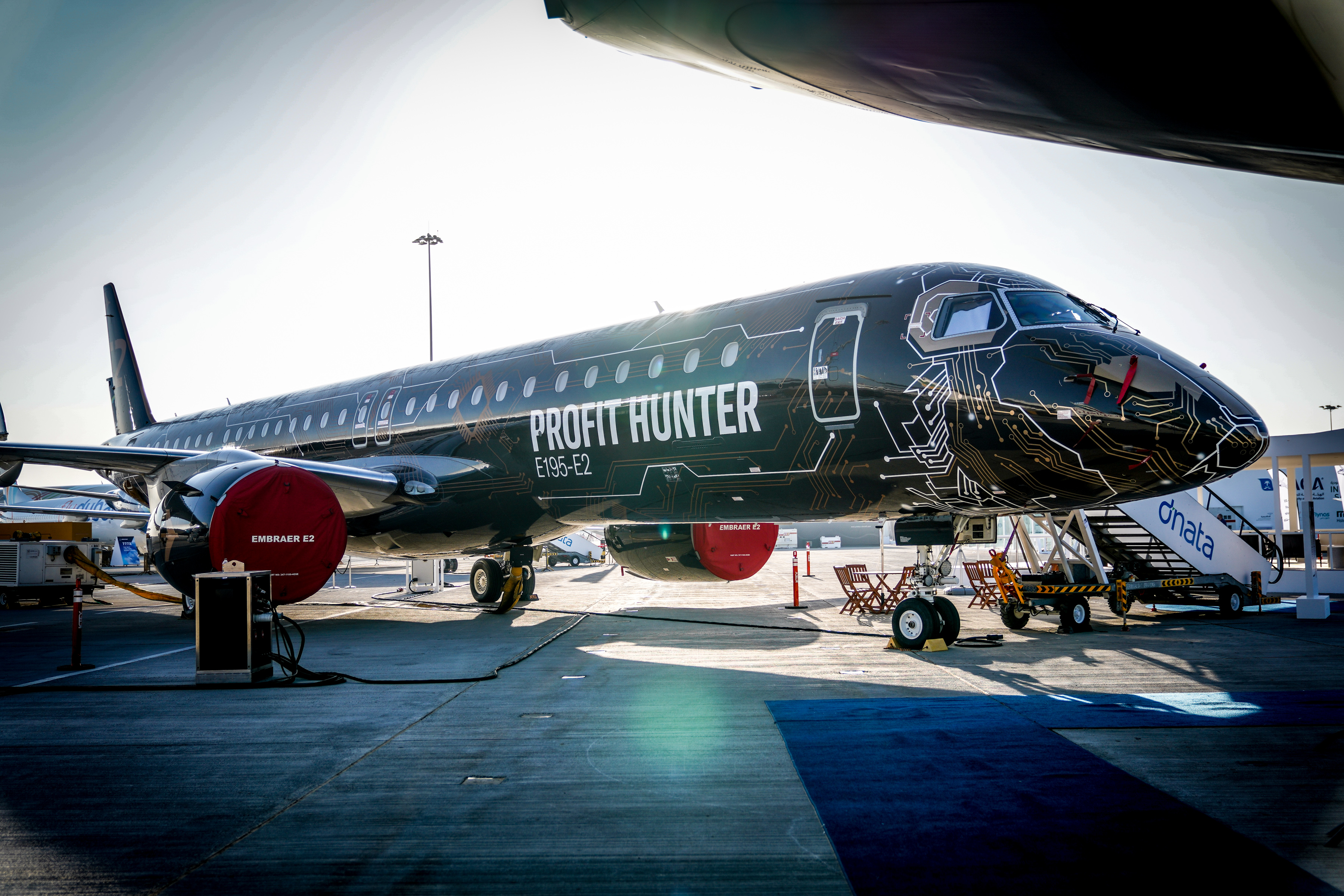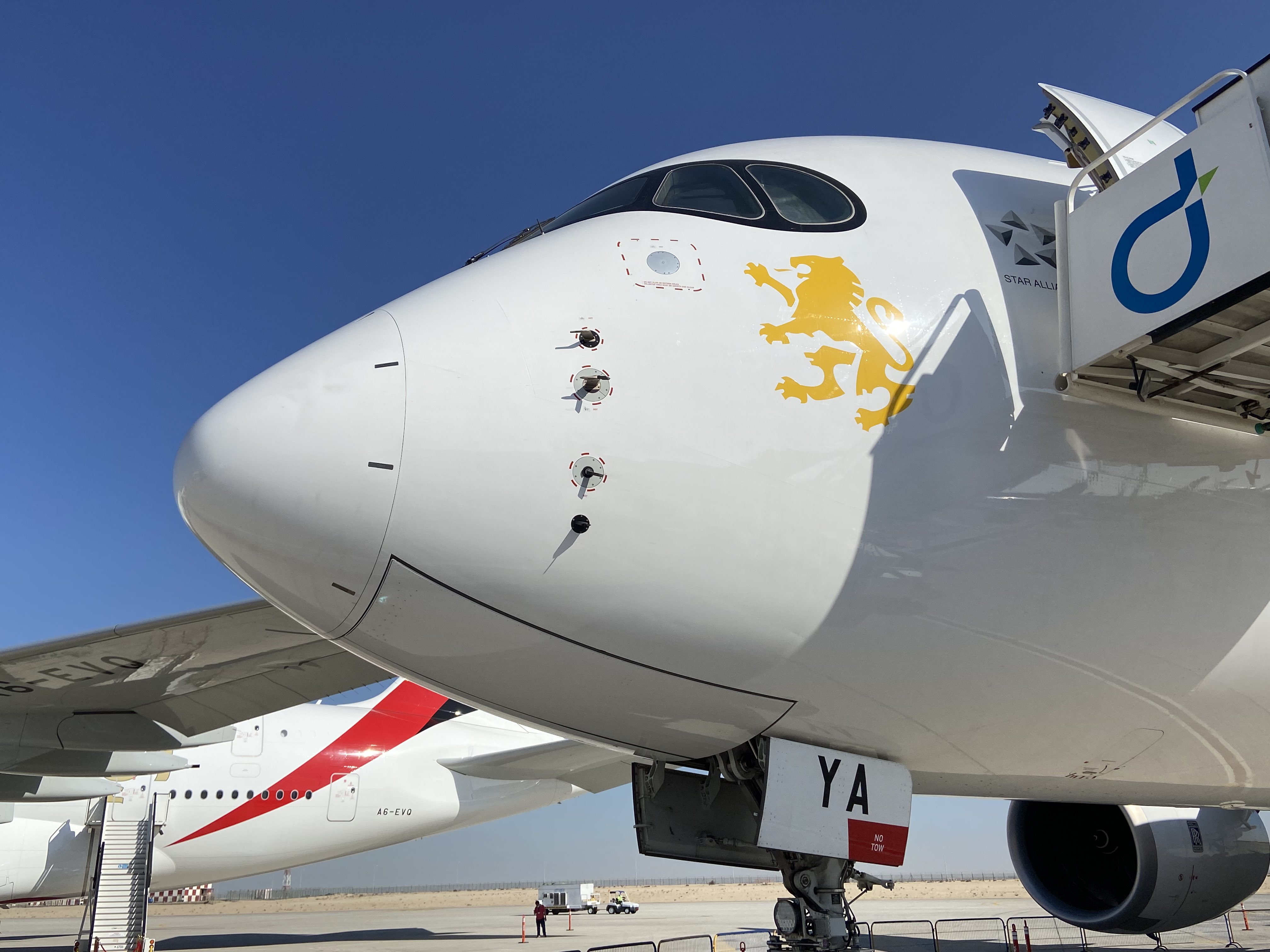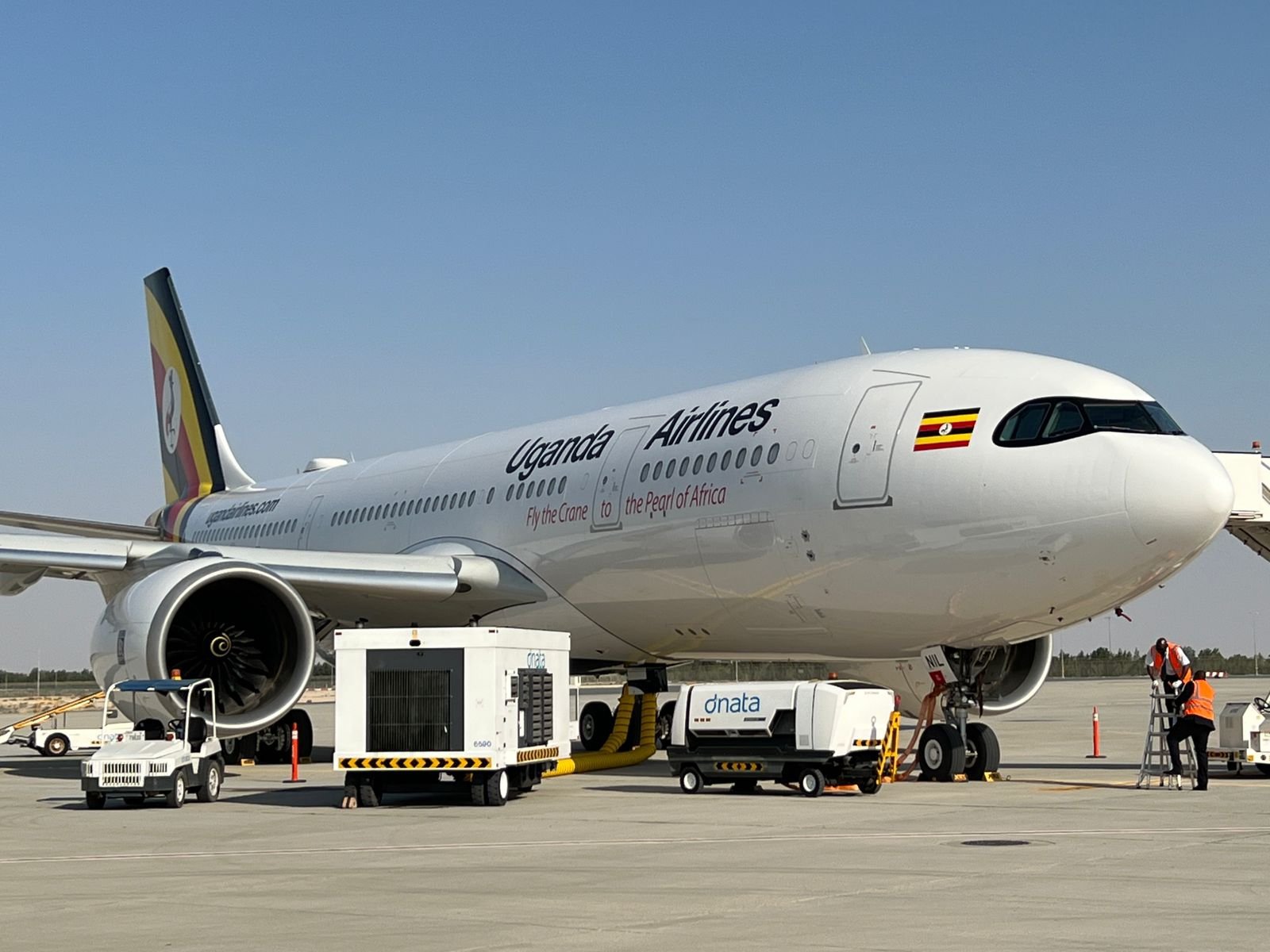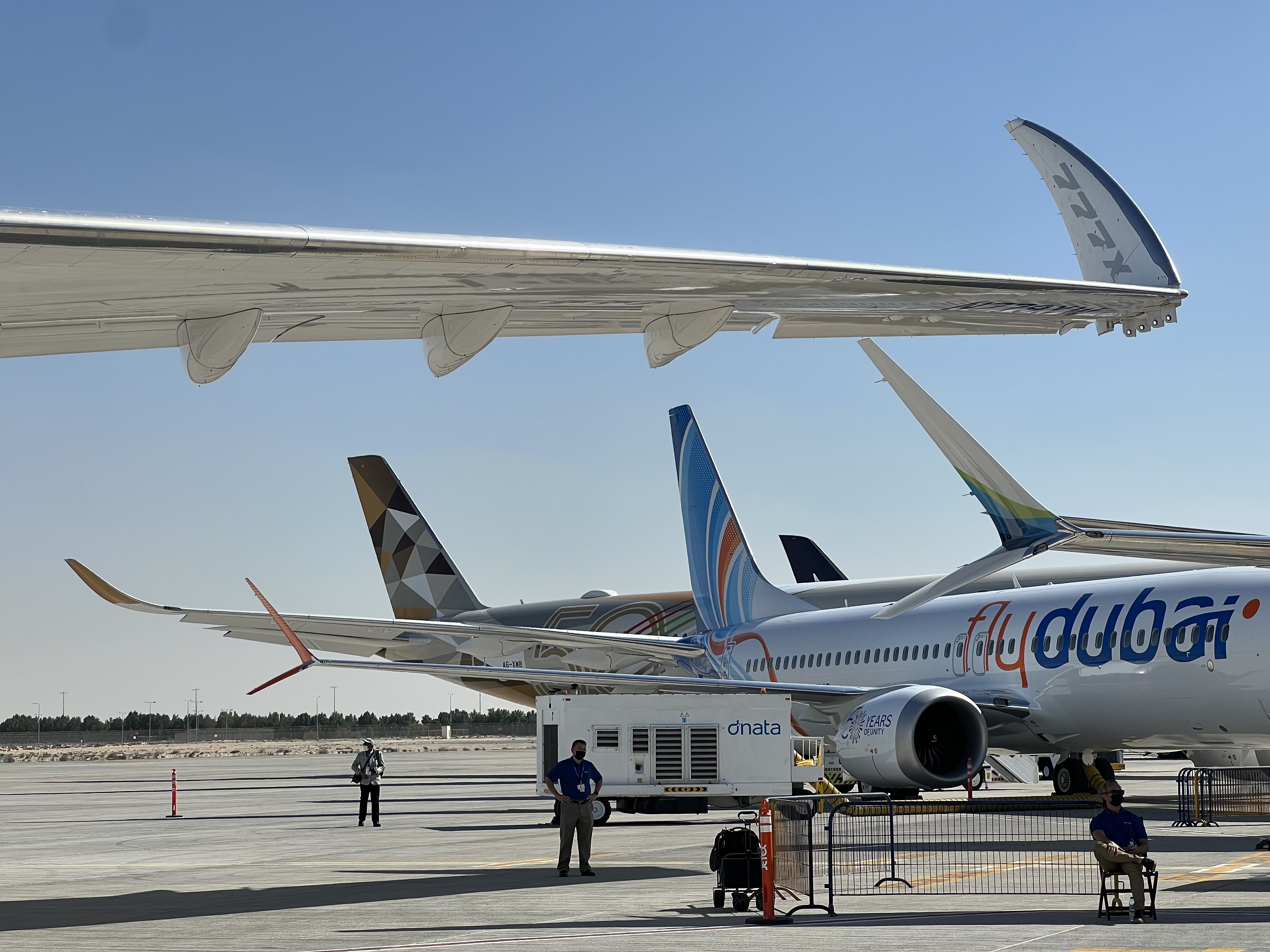 Aerial Performance
The aerial performance of the 2021 Dubai Airshow was perhaps the most exciting part of day 1, as it offered a stunning scene to spectators on the ground. The performance started off with a flypass of an army of helicopters in a grid-like formation. Next, UAE's national carriers, Etihad and Emirates, performed a flyover accompanied by a formation of fighter jets with streaking colors. Etihad flew their "Greenliner" 787 with Emirates following in their blue EXPO2020 A380 and a 777. Several colorful military aircraft performances then continued, including a high-speed pass by a C17 that released flares. Further into the performance, Boeing took their 777x to the sky and performed stunts, such as sharp turns and steep climbs, with the aircraft. Airbus also did a similar performance with an a350 later into the performance. 
Performance Gallery: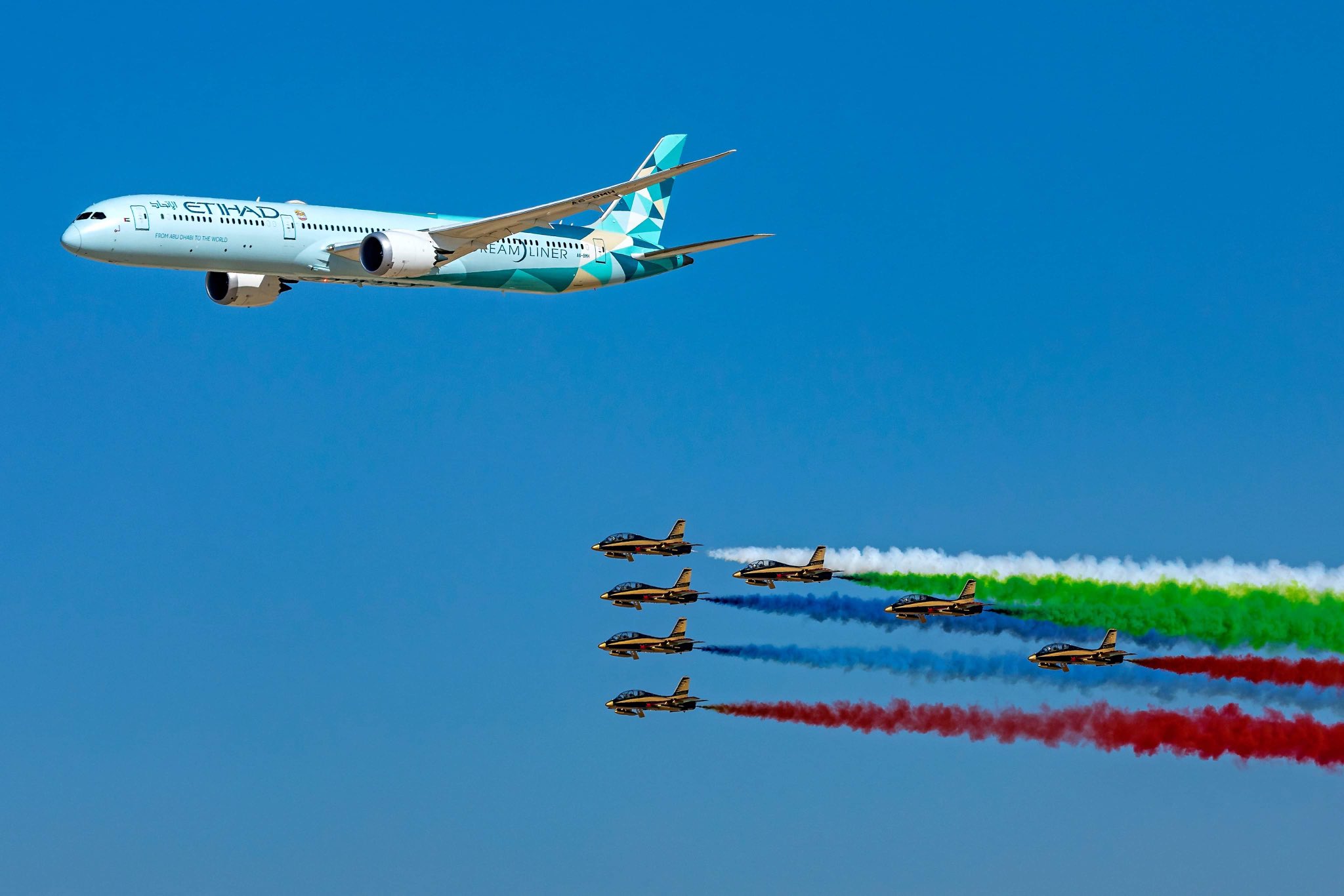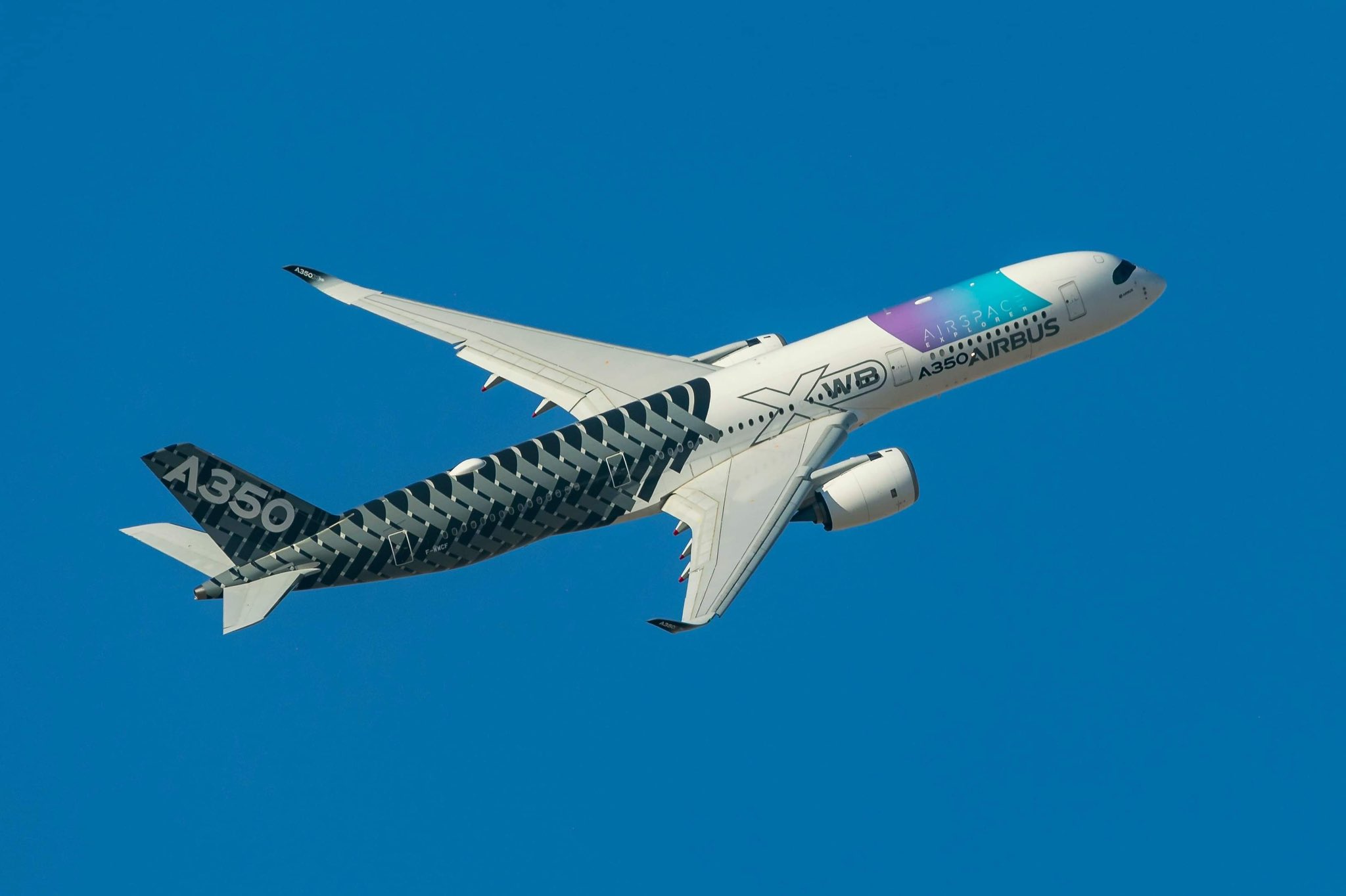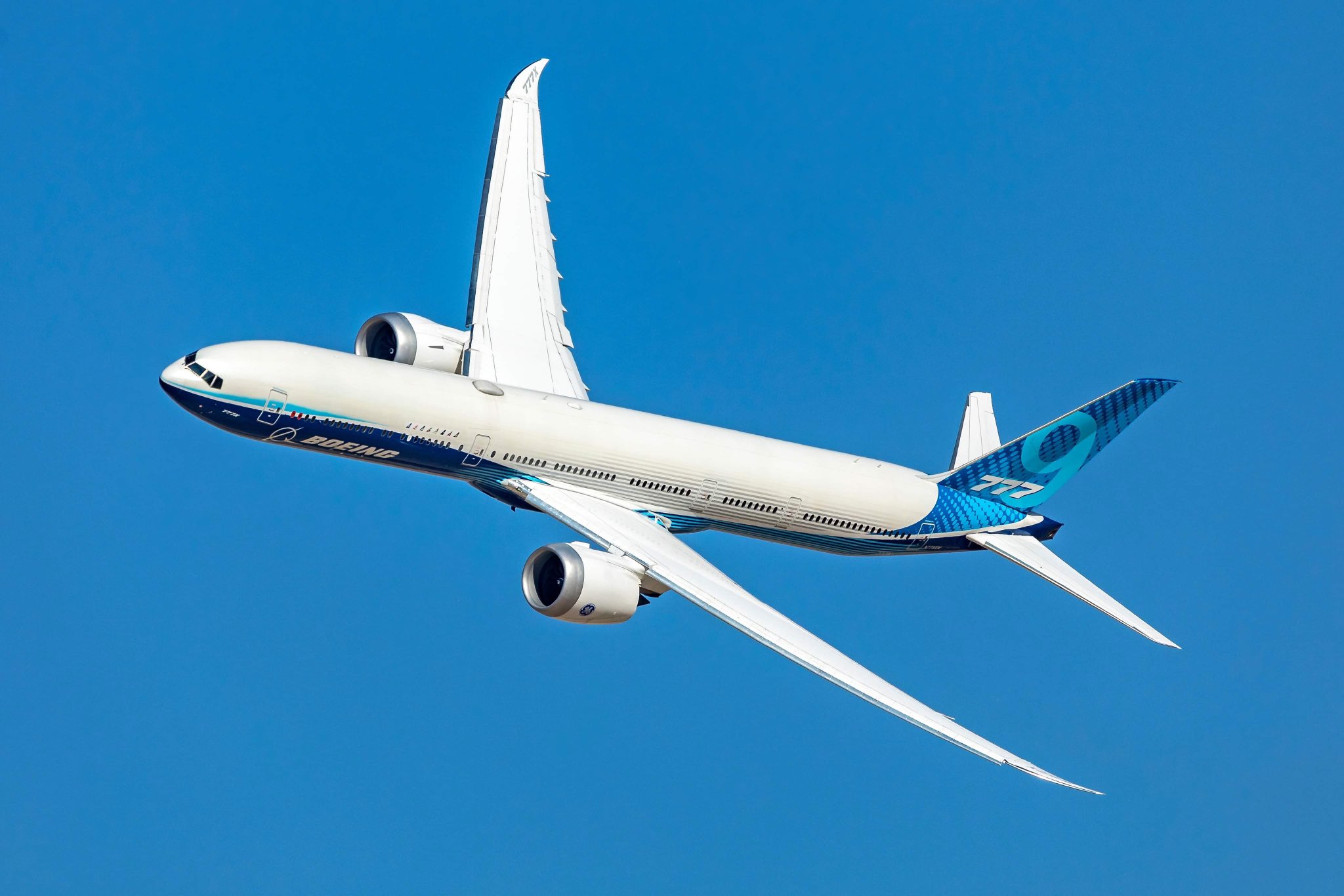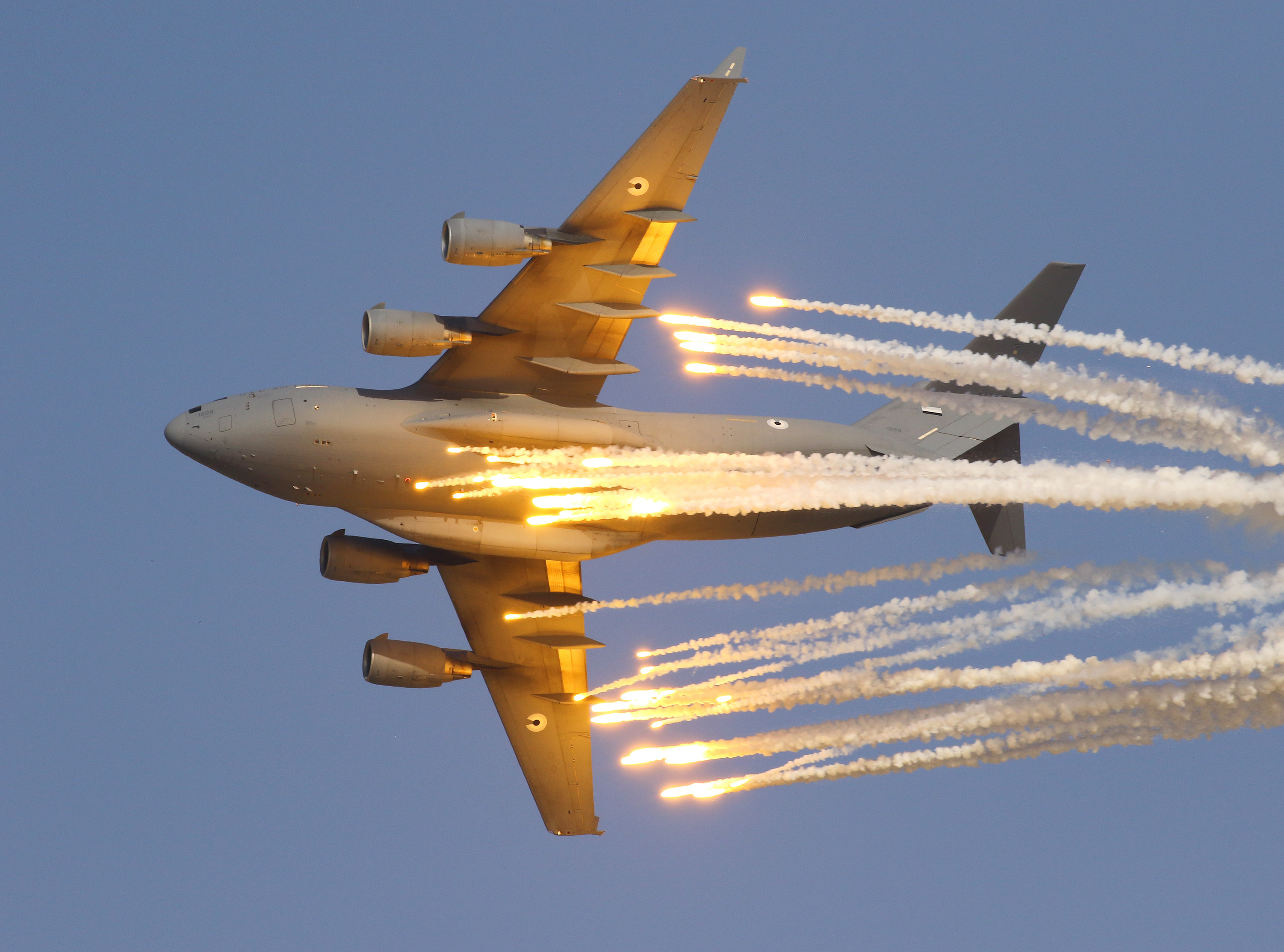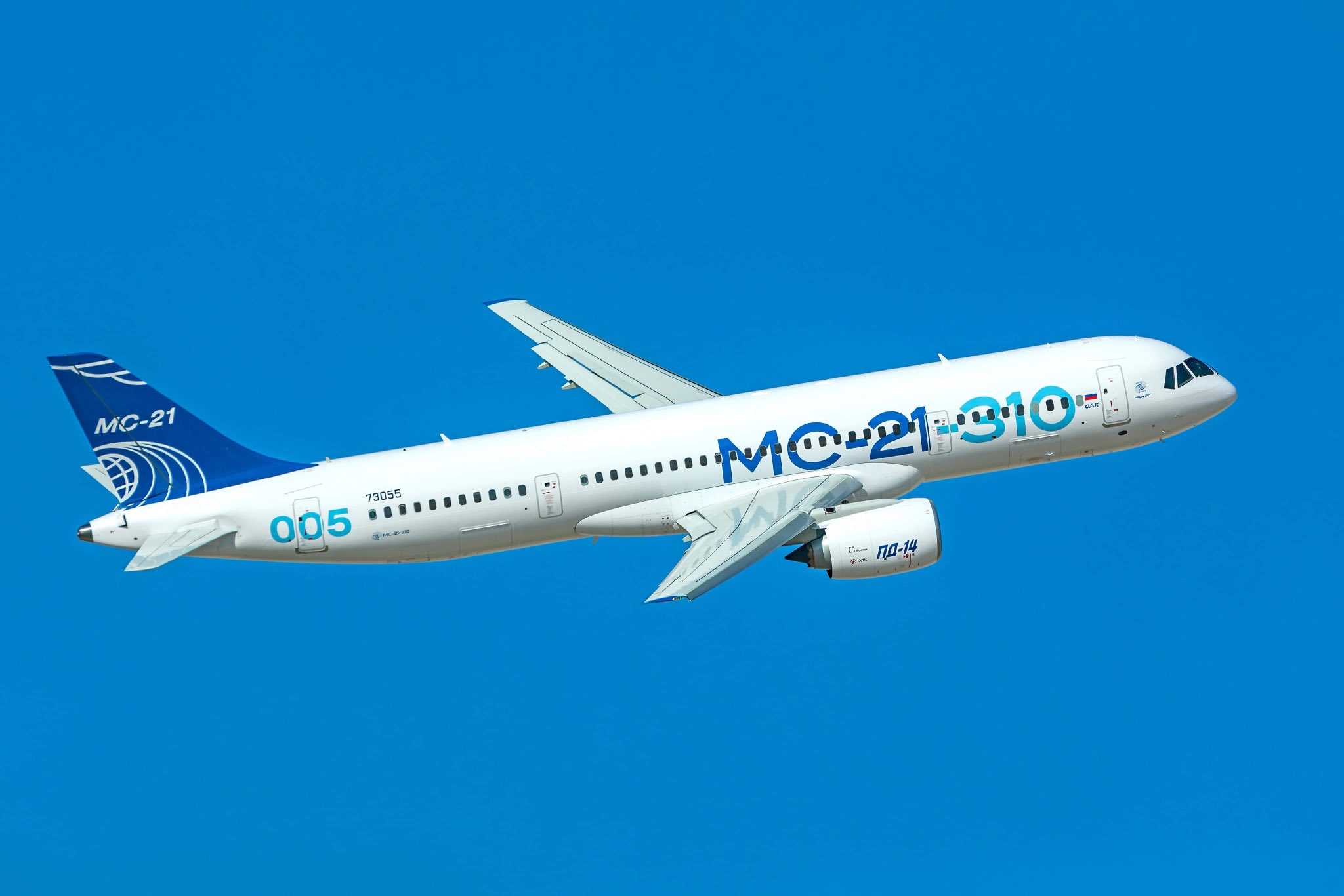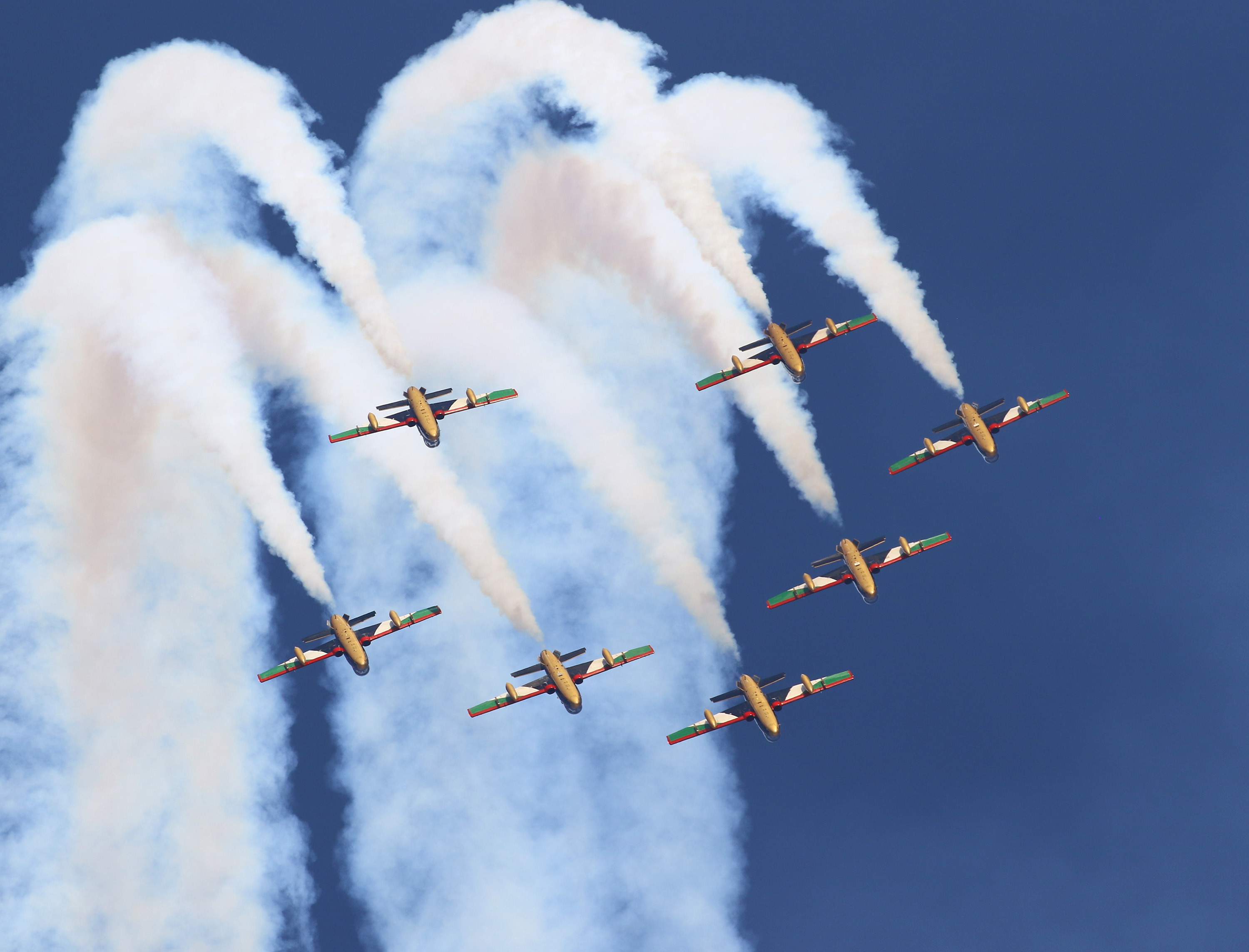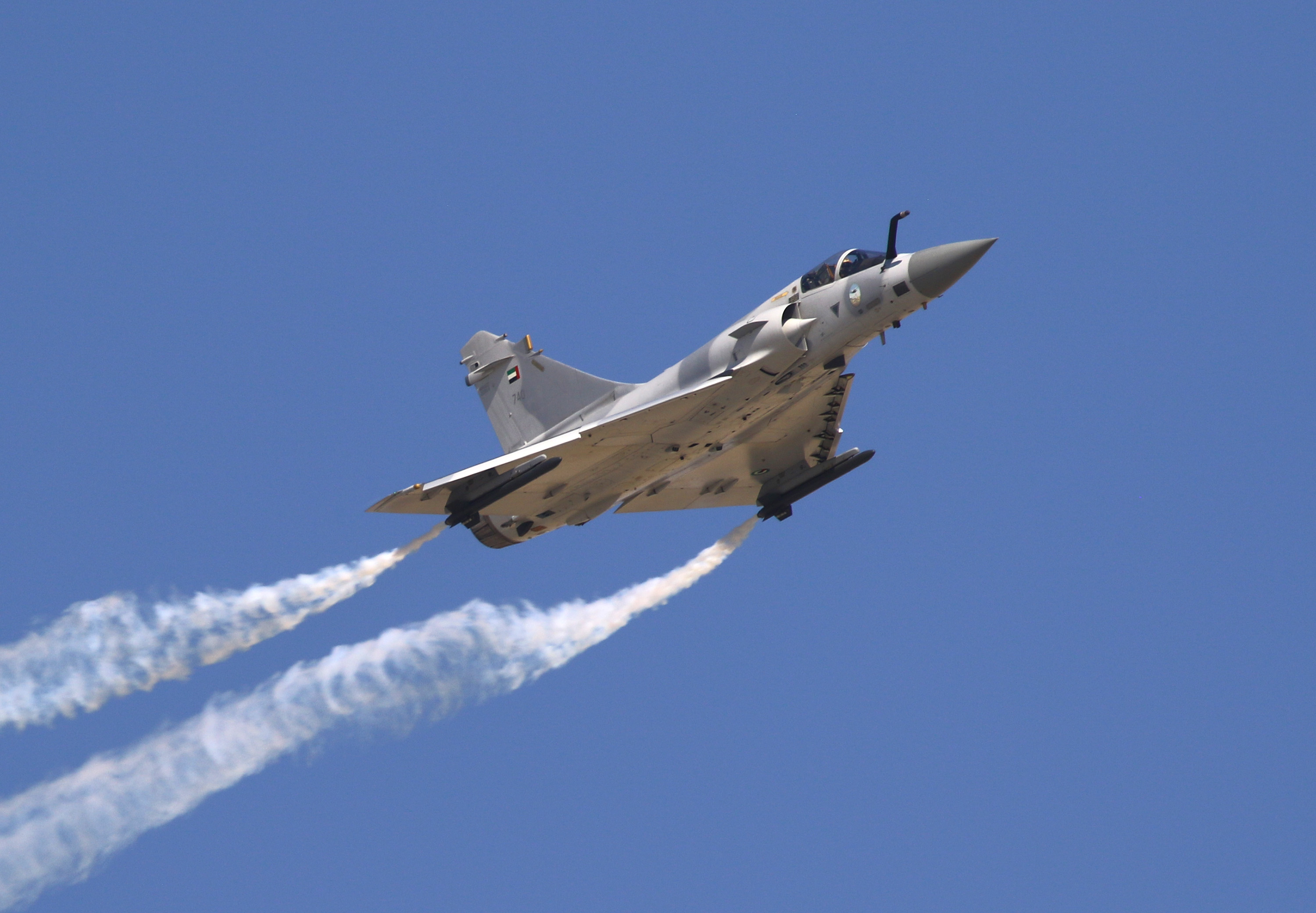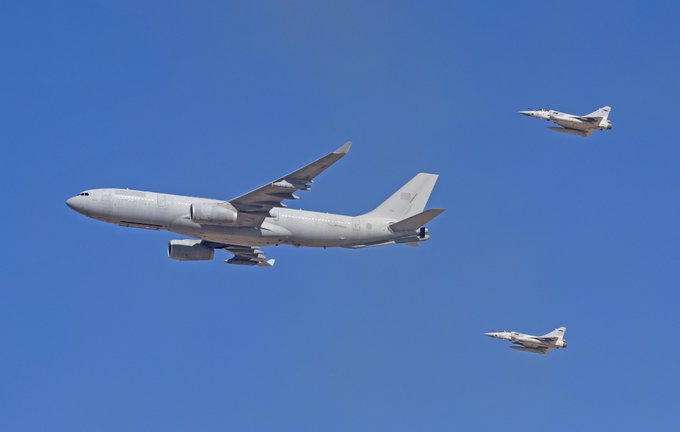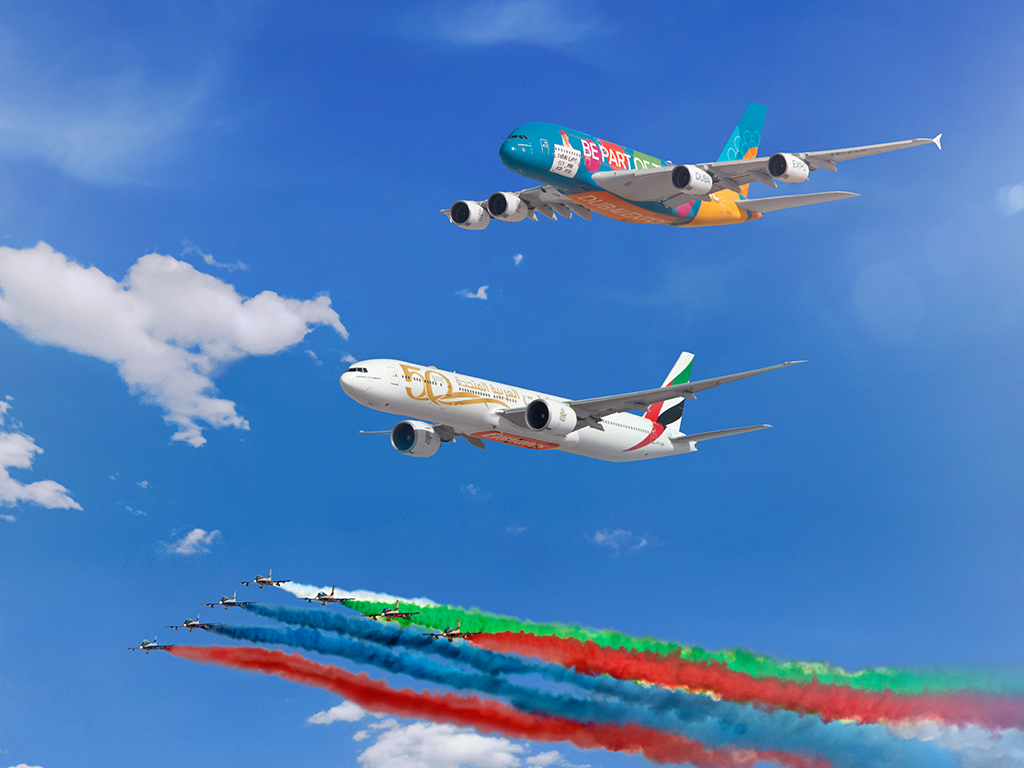 Significant News from Day 1
The biggest announcement that occurred from day 1 of the Dubai Airshow was a massive airbus order from the airline group 'Indigo Partners.' Indigo Partners includes the airlines of Wizz, Frontier, JetSmart and Volaris. The airline group revealed an order of 255 Airbus A321 aircraft today, with purchases on both the A321neo and A321XLR. Wizz Air will receive 102 A321neo and A321XLR aircraft, Frontier will receive 91 A321neos, Volaris: will receive 39 A321neos, and JetSMART will receive a 23 aircraft combination of A321neo and A321XLR aircraft. 
Airbus received even more orders today, as the United Arab Emirates Air Force and Air Defence purchased 2 A330 Multi-Role Tanker Transports. 
There are also speculations and rumors that Air Lease may place early orders for an A350 freighter variant. 
On Boeing's side, the company scored an order for 11 737-800BCFs (Boeing Converted Freighter) from the aircraft leasing company Icelease. As a result of this, Boeing also announced that they would be opening new conversion lines for the 737-800BCF in Gatwick and Canada. 
Additionally, aircraft manufacturer ATR came into the spotlight today as TAROM airlines signed orders for 3 ATR 72-600s to phase out their ATR 72-500s. 
Aircraft leasing company 'ACIA Aero Leasing' has also signed an agreement with the company 'Universal Hydrogen' to convert up to 30 of their ATR 72-600s to operate on liquid hydrogen for purposes of combating climate change. 
Finally, regarding military news, the F35 fighter jet was not present at the Dubai Airshow, even though Trump signed a $23 billion sale early this year with UAE for 50 F-35 jets and other military aerospace equipment. This has led some to speculate that something has happened to the sale of these jets.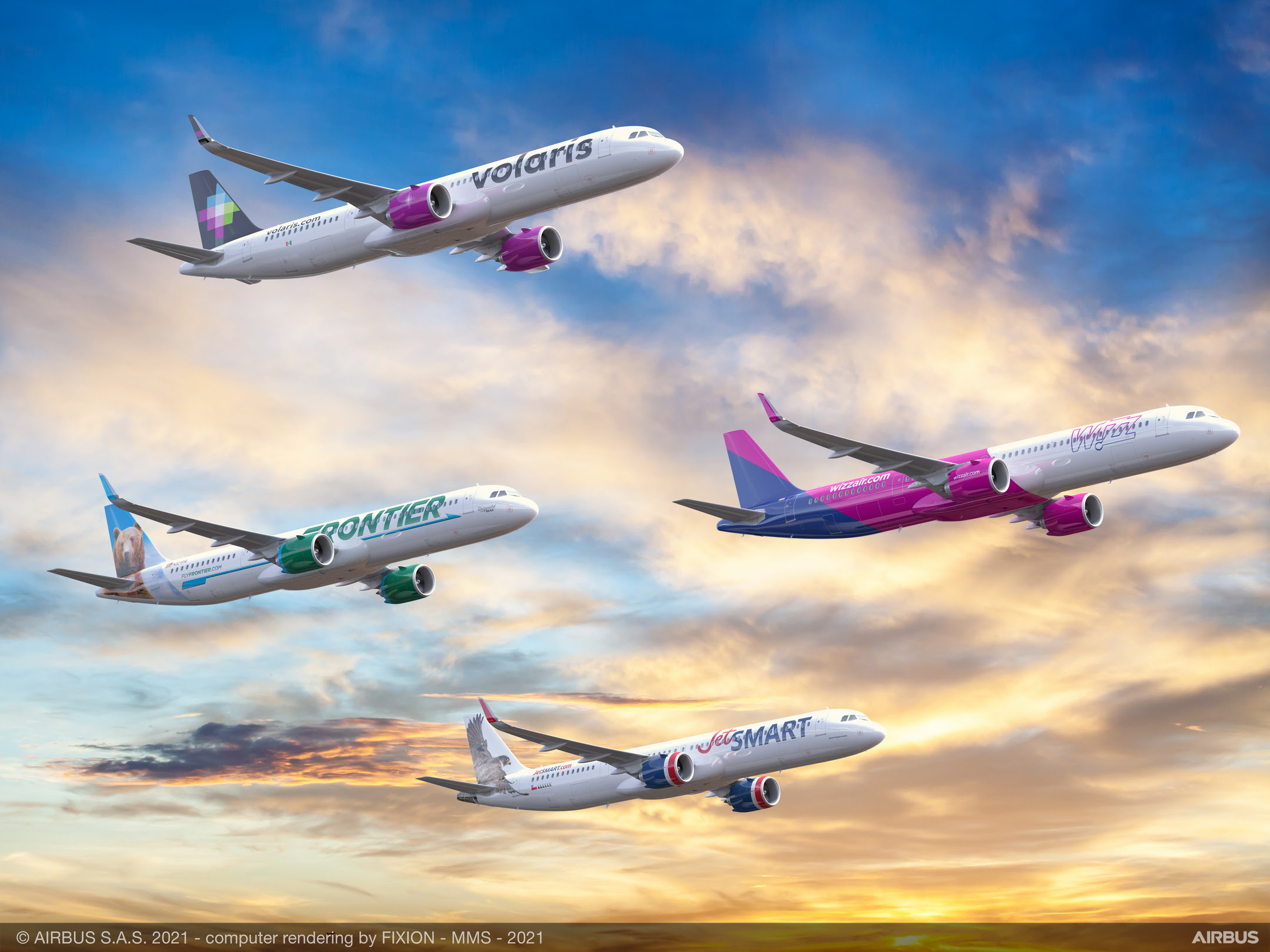 ---
With a debut showcase of the 777x, a spectacular performance dedicating the United Arab Emirates' 50th anniversary, and an enormous Airbus A321 order from Indigo Partners, day 1 of the Dubai airshow has brought great progression to the aviation industry.  On that note, this wraps it up for the recap of one of the Dubai Airshow, and we look forward to seeing the news tomorrow during day 2 of the event.
---
Sources:
https://twitter.com/search?q=%23DubaiAirshow
https://twitter.com/search?q=%23Das21
https://www.businessinsider.com/dubai-airshow-what-to-look-forward-to-2021-11
https://twitter.com/BoeingAirplanes
https://twitter.com/DubaiAirshow
https://samchui.com/2021/11/14/das-2021-airbus-orders-and-announcements/#.YZFeLGDMLIV
https://www.youtube.com/watch?v=sZq1kR62zGE
https://www.youtube.com/watch?v=cBnknpXnl9s&t=543s
https://www.defenseworld.net/feature/62/F_35_Jet_No_Show_at_Dubai_Airshow_#.YZGFsmDMLIU
https://www.cnbc.com/2021/11/12/drones-and-f-35-fighter-jet-deal-in-focus-for-the-dubai-air-show.html
https://theaircurrent.com/aircraft-development/airbus-tees-up-a350-freighter-orders-with-air-lease-corporation/
Cover Image: Emirates