Recap of Dubai Airshow 2021 Day 1
The Dubai Airshow, which last took place in November of 2019, has returned this year and is taking place right now from Sunday, November 14th to Thursday, November 18th. The Dubai Airshow is one of the largest aviation events in the world and is held every two years. The event is an opportunity for numerous aviation corporations to showcase their products to airlines and other consumers and is only open to business professionals and industry members. Without further ado, here's a recap of day 1 of the 2021 Dubai Airshow. 
---
The airshow's inauguration started off with a brilliant display of lights on the Burj Khalifa hosted by Airbus.
Attendees and Exhibitions
Along with the usual corporation giants, Airbus and Boeing, there were a multitude of other participants at the Dubai Airshow this year. Exhibitions included a combination of commercial, military, and private aircraft. The commercial aircraft display boasted a large selection of next generation, fuel-efficient aircraft. Among the commercial aircraft at the static display were:
The Boeing 777-9x, Boeing's latest and most efficient widebody airliner
Alaska Airlines Boeing 737 MAX 9 Eco-demonstrator
FlyDubai's 737 MAX
Emirates' 50th anniversary Airbus A380 
Emirates' vibrant EXPO2020 A380
Emirates' 777-300
Embraer's E195-E2
Air Baltic's Airbus A220
Russian manufacturer Irkut's MC-21, the company's competition against the Boeing 737 MAX and Airbus A320
Etihad's new 50th anniversary A350-1000, which has not been entered into service yet
Uganda Airlines' A330-800neo, Airbus's newest A330 variant
Air Arabia's new A321neo
Ethiopian Airlines' Airbus A350-900XWB
Saudi Arabia's 787-10
Gulf Air's 787-9
In the private/corporate jet section of the display, Bombardier showcased their Global 7500, the longest range private jet ever built; Dassault Aviation showcased a couple of their Falcon series aircraft; Russian manufacturer Sukhoi showcased their Superjet 100; and Airbus showcased their A319 and A320 business jets and even a private A340 from Las Vegas Sands Corporation. Lastly, the military section of the display hosted aircraft such as the C17, A400M, KC-46, A330 MRTT, and a handful of helicopters, fighter jets, and drone (unmanned) aircraft.
*An interesting detail from this year's Dubai airshow was that companies from the nation of Israel participated for the first time in history after the country settled tensions with the UAE with the Abraham Accords in 2020.  
Gallery of Exhibitions: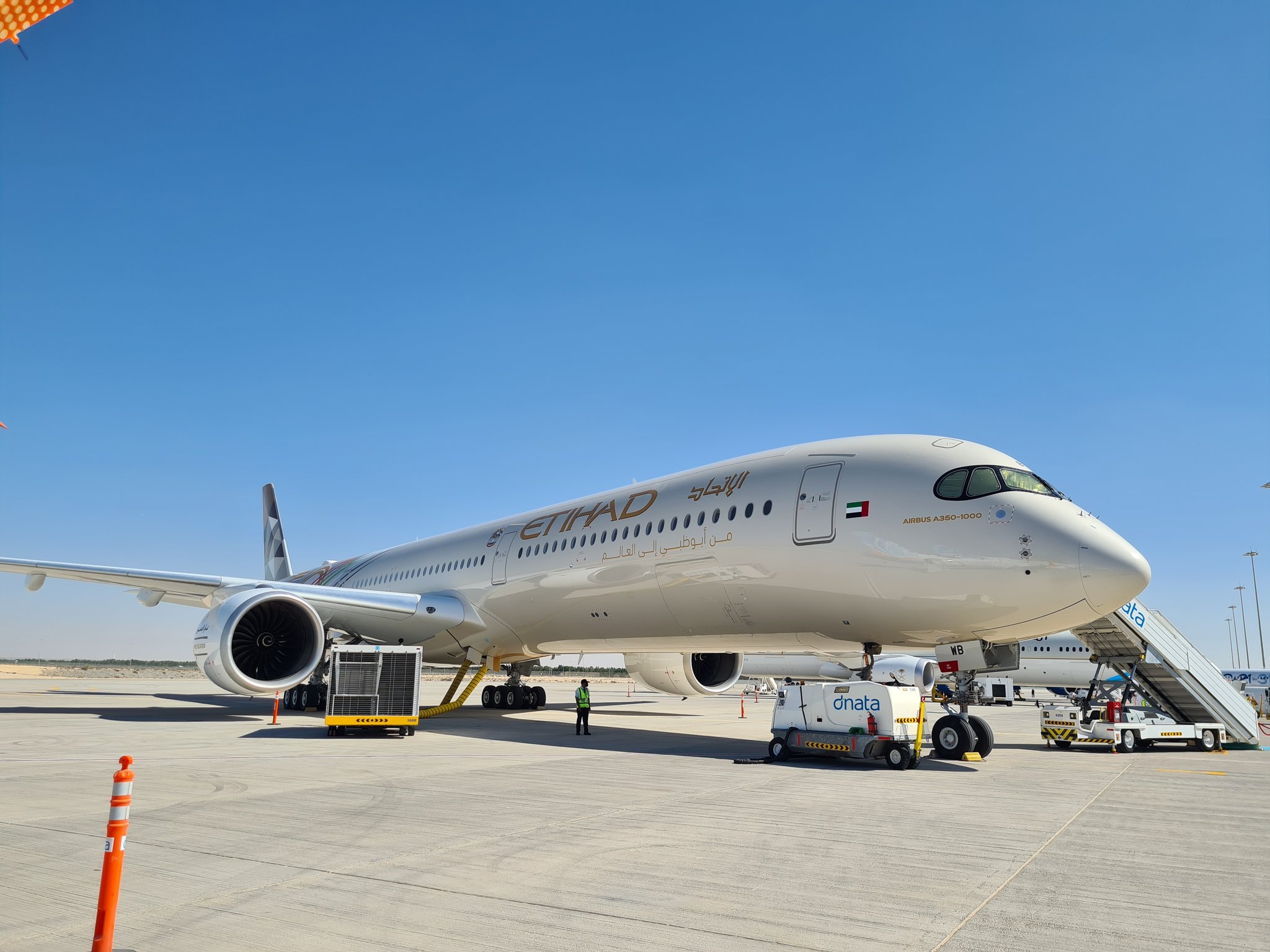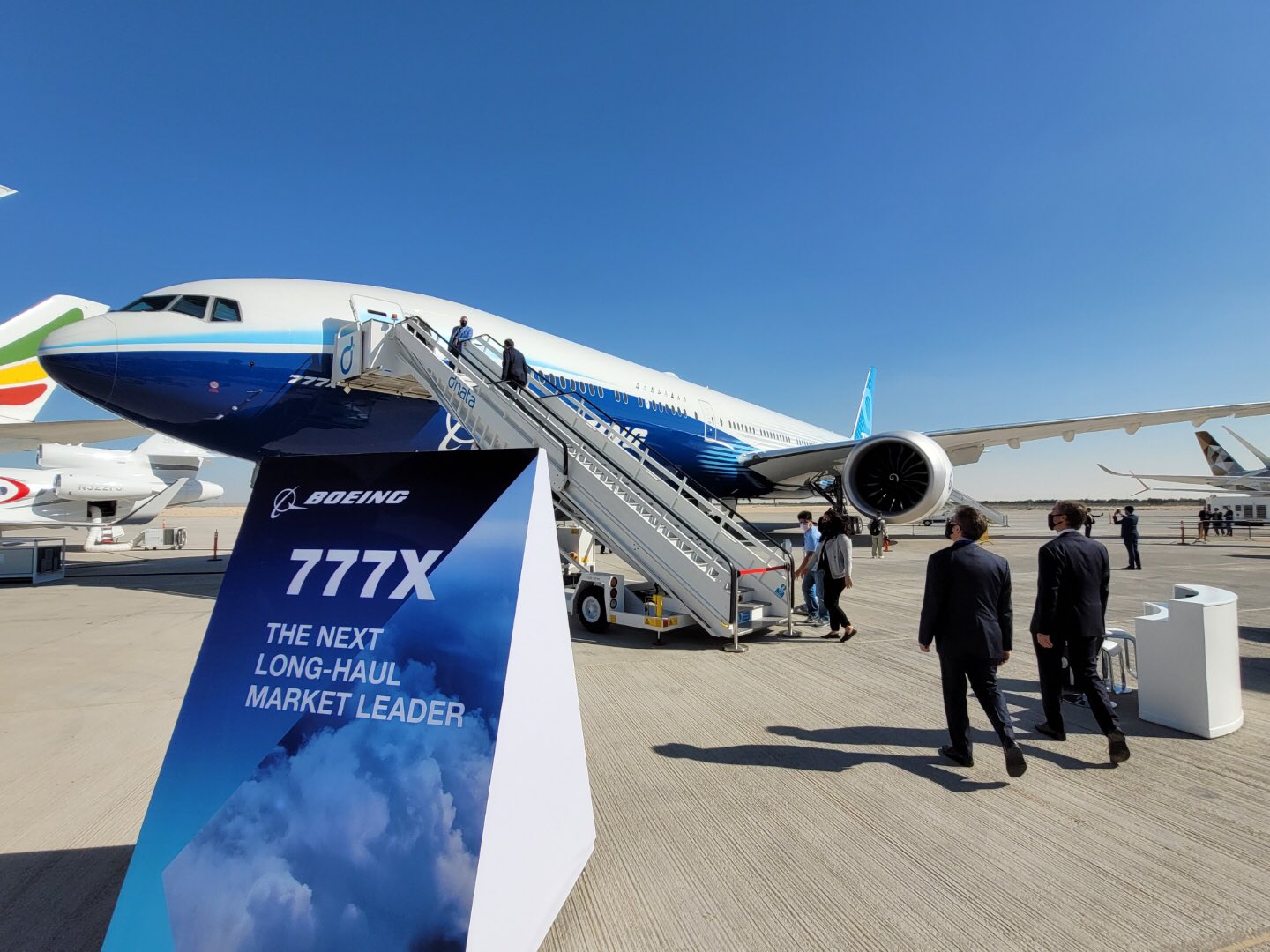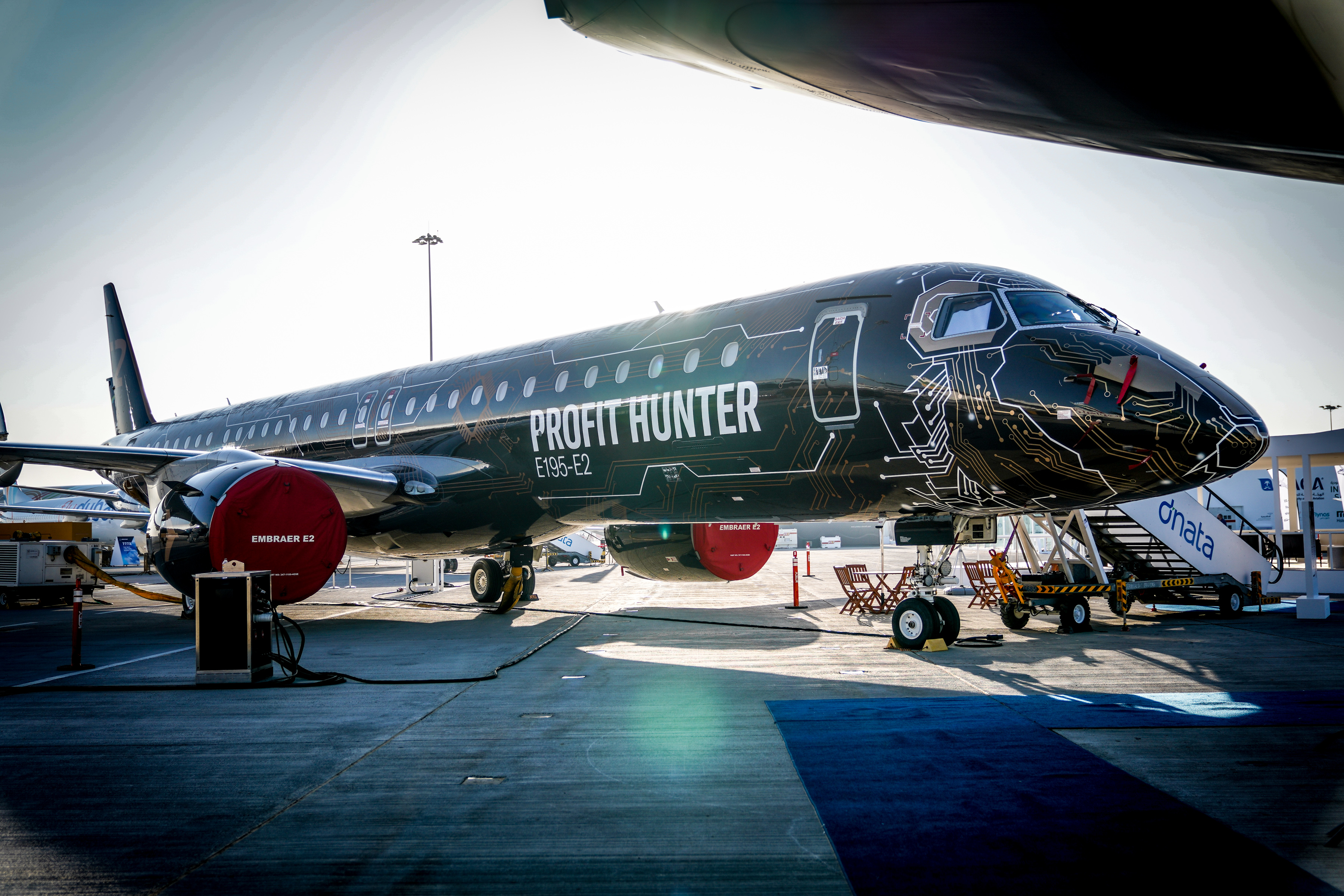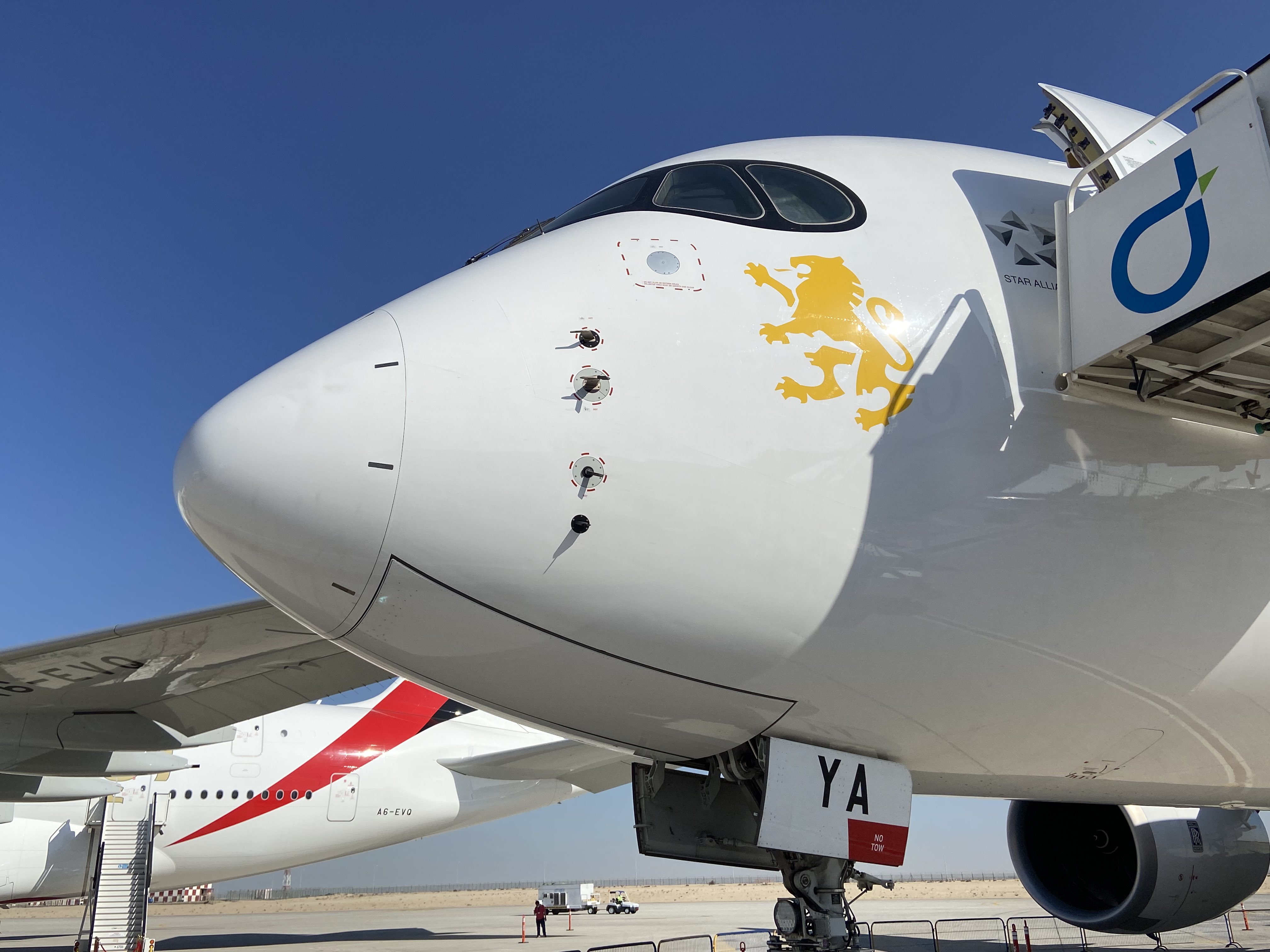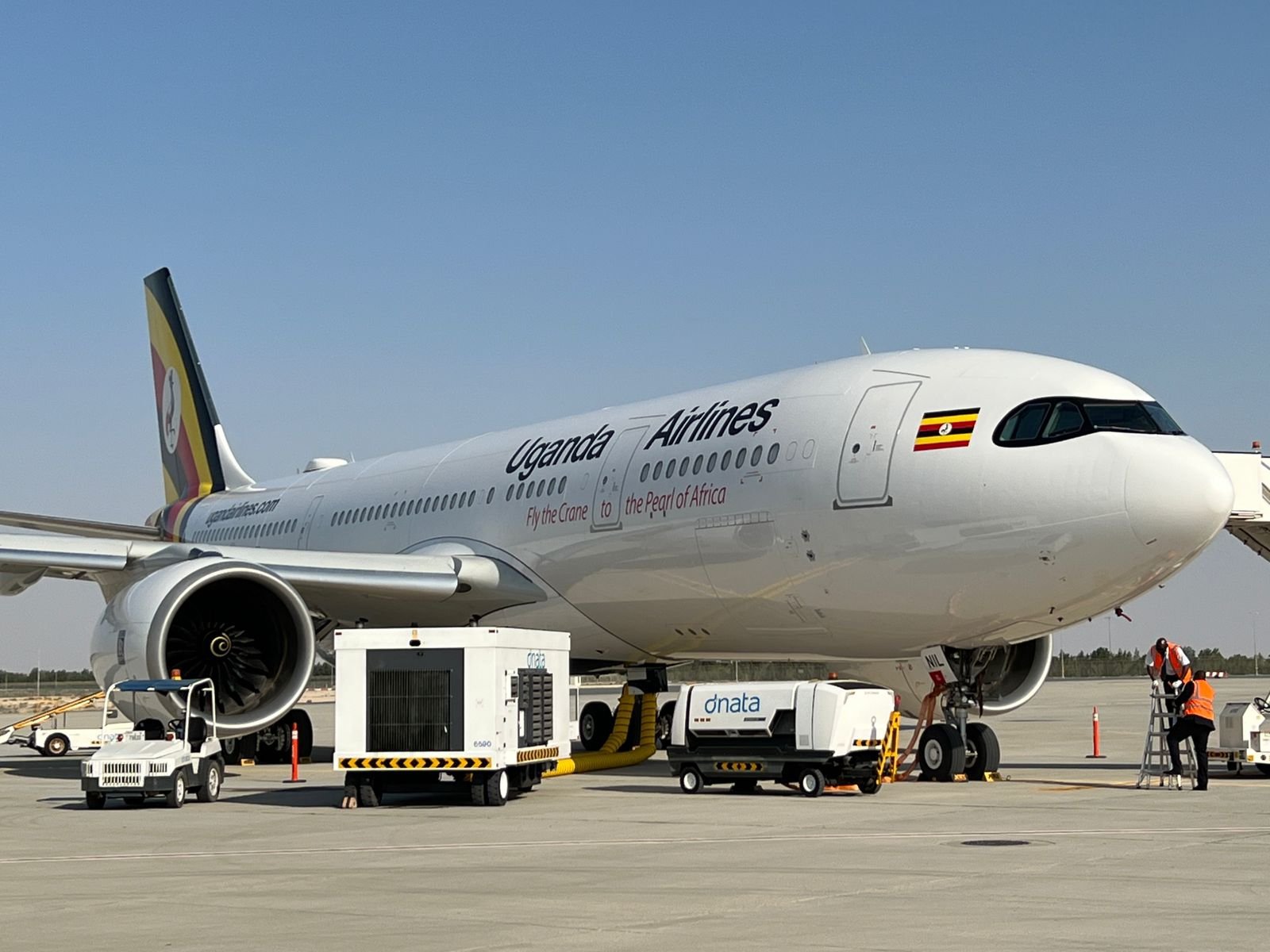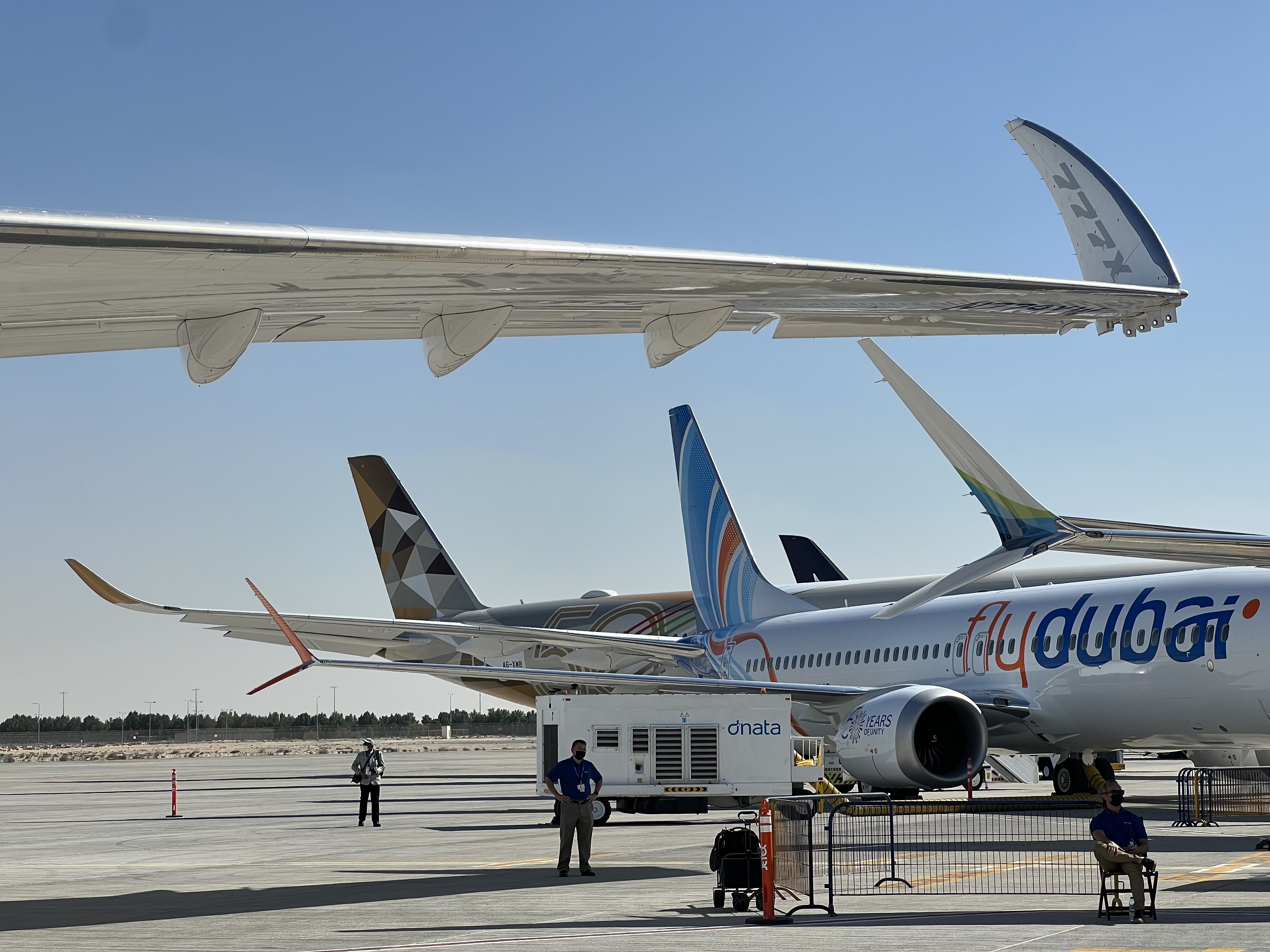 Aerial Performance
The aerial performance of the 2021 Dubai Airshow was perhaps the most exciting part of day 1, as it offered a stunning scene to spectators on the ground. The performance started off with a flypass of an army of helicopters in a grid-like formation. Next, UAE's national carriers, Etihad and Emirates, performed a flyover accompanied by a formation of fighter jets with streaking colors. Etihad flew their "Greenliner" 787 with Emirates following in their blue EXPO2020 A380 and a 777. Several colorful military aircraft performances then continued, including a high-speed pass by a C17 that released flares. Further into the performance, Boeing took their 777x to the sky and performed stunts, such as sharp turns and steep climbs, with the aircraft. Airbus also did a similar performance with an a350 later into the performance. 
Performance Gallery: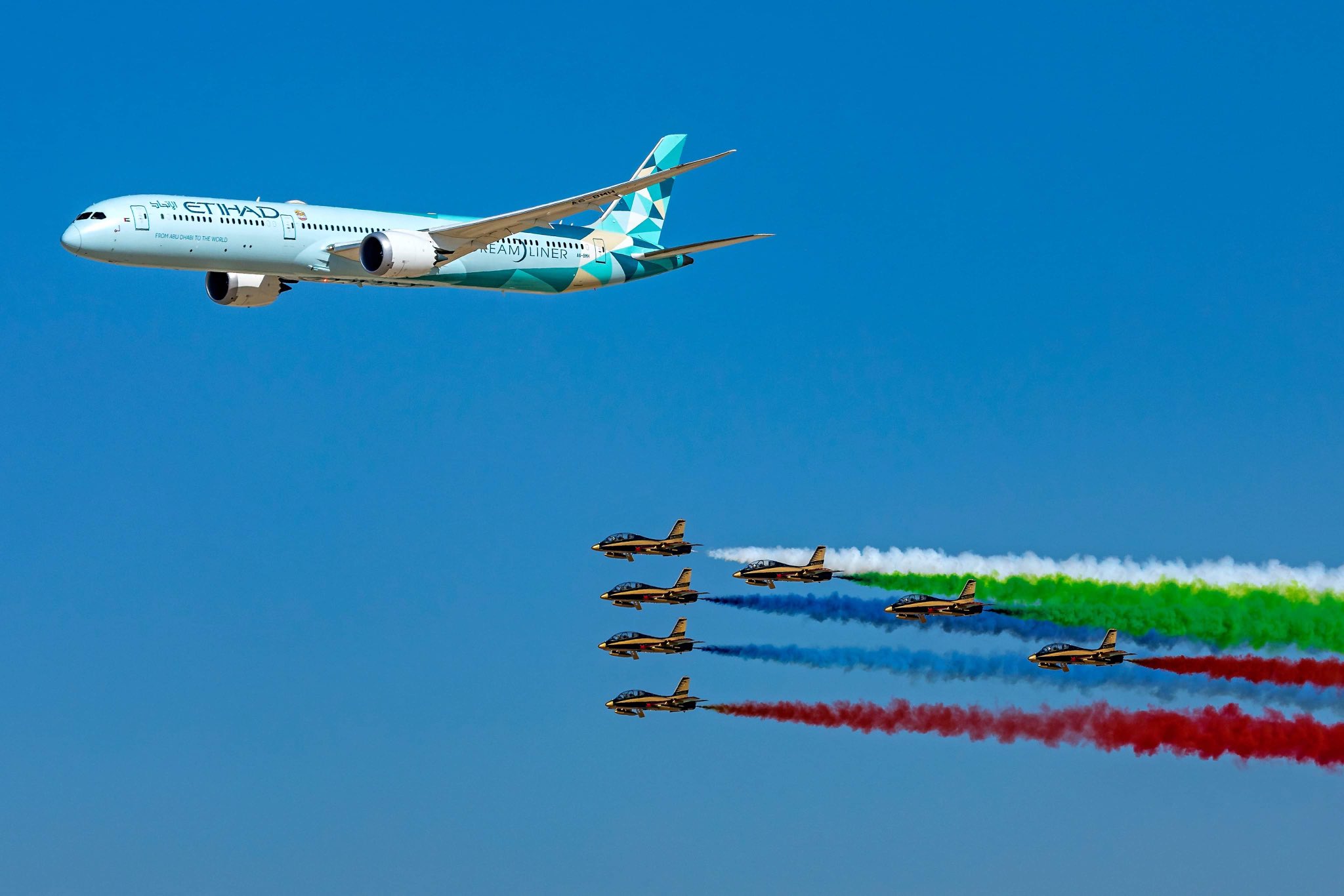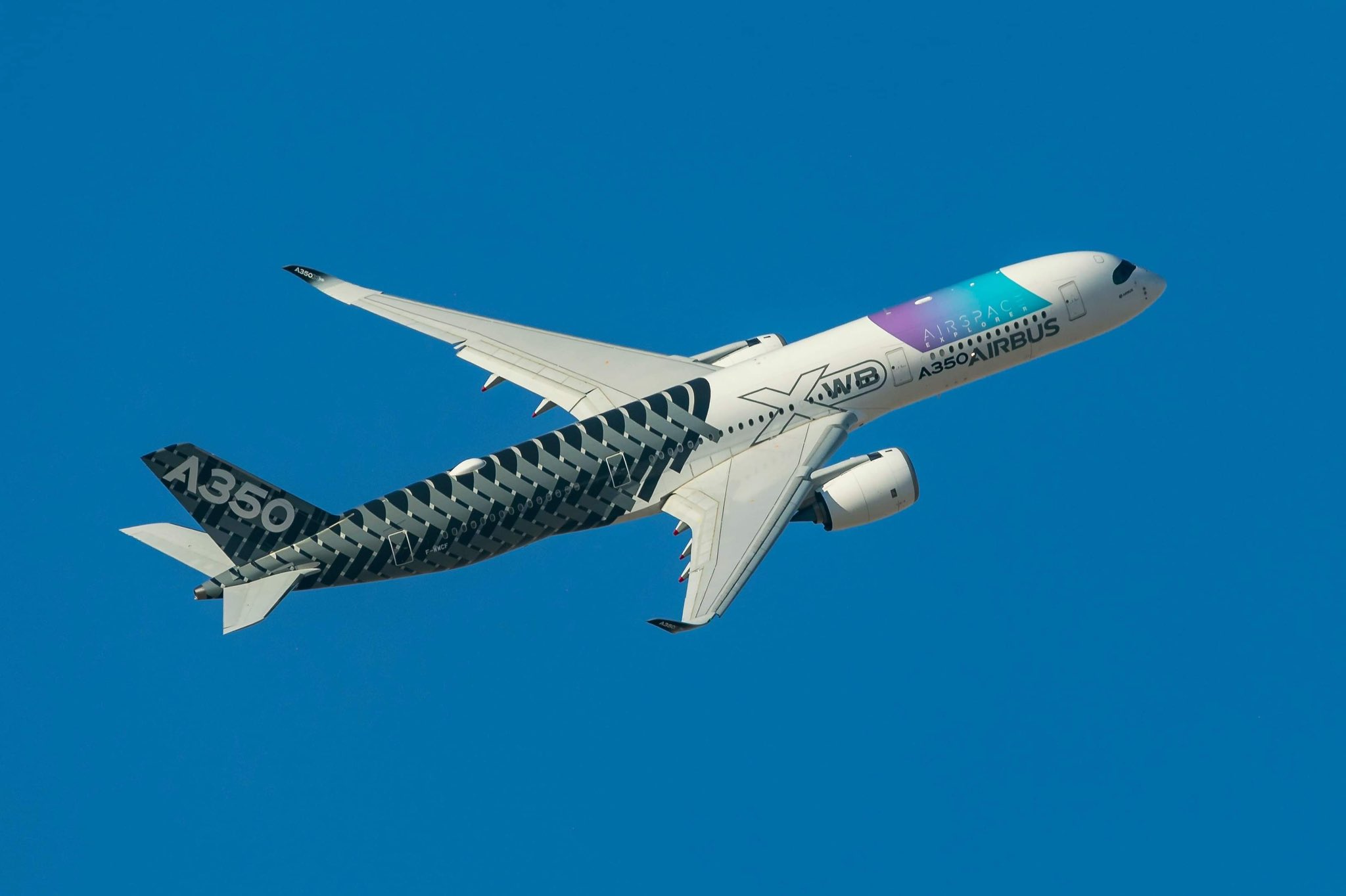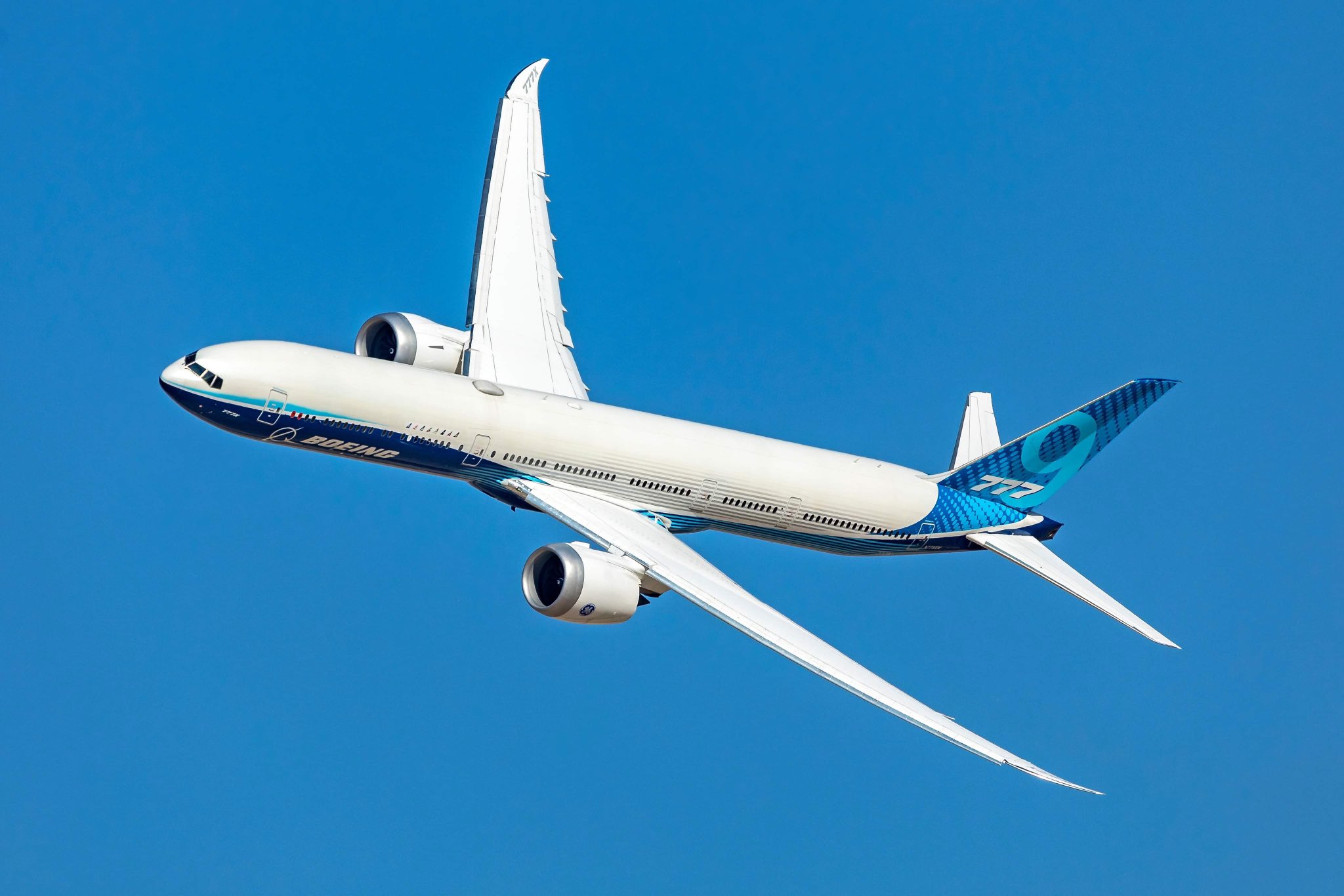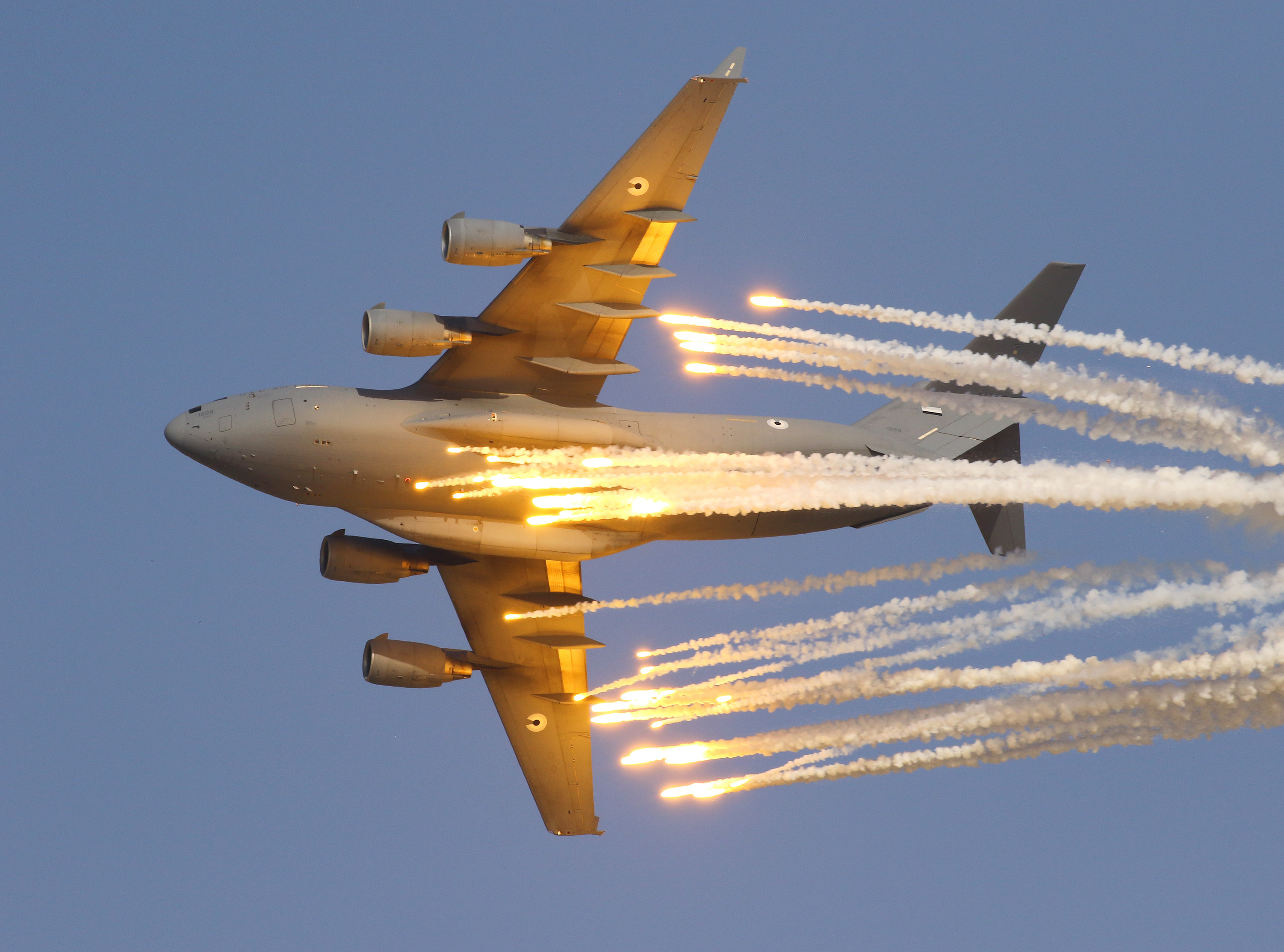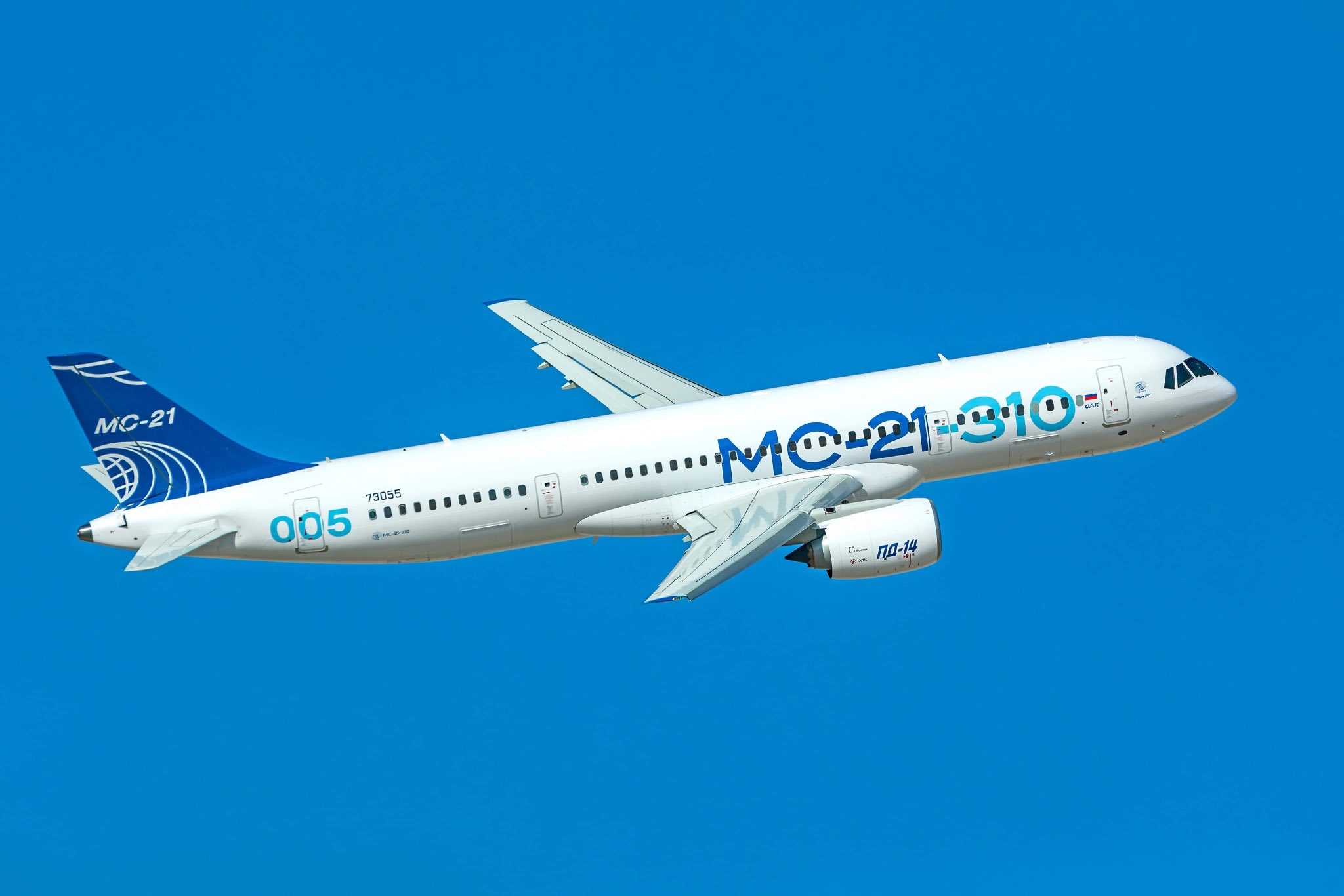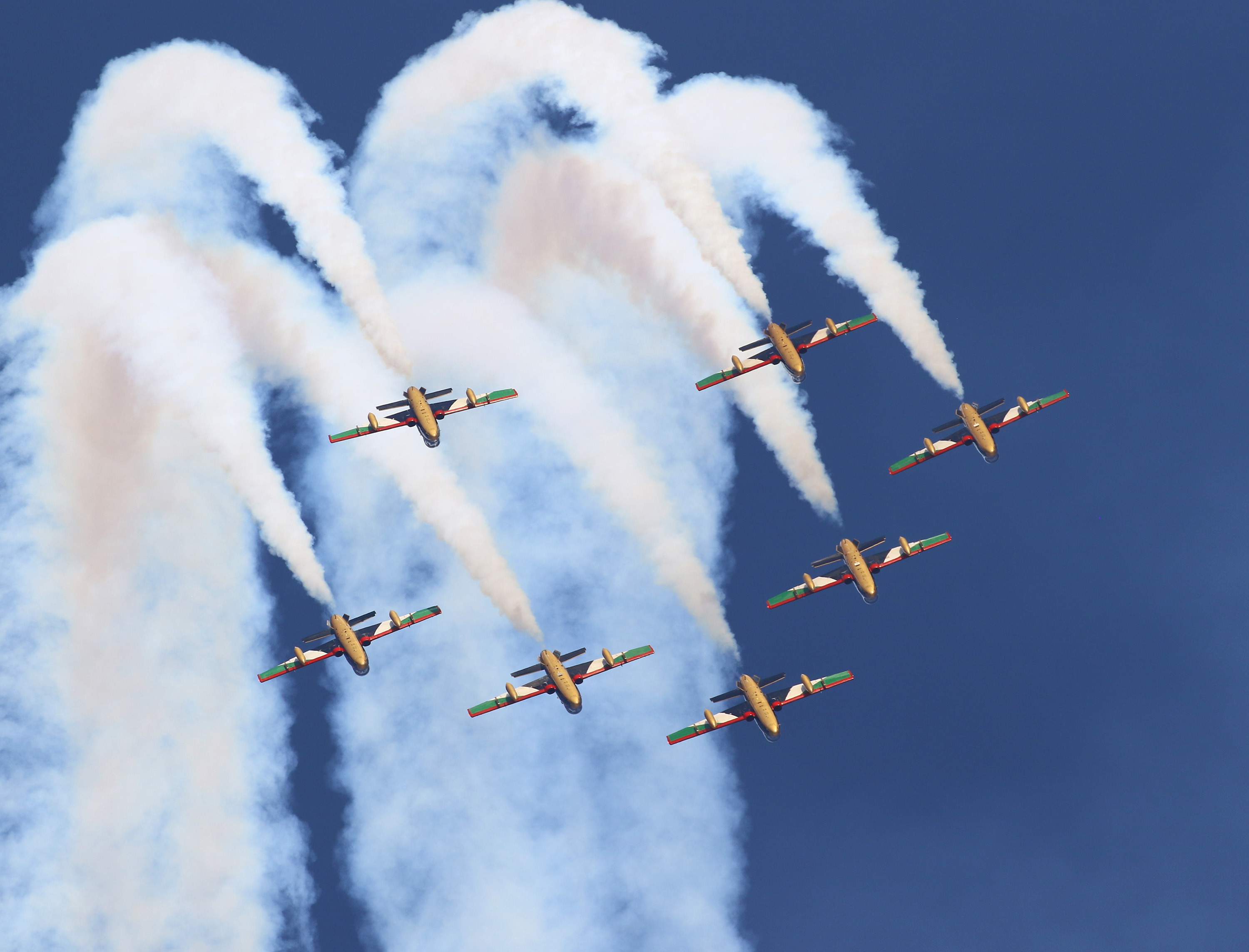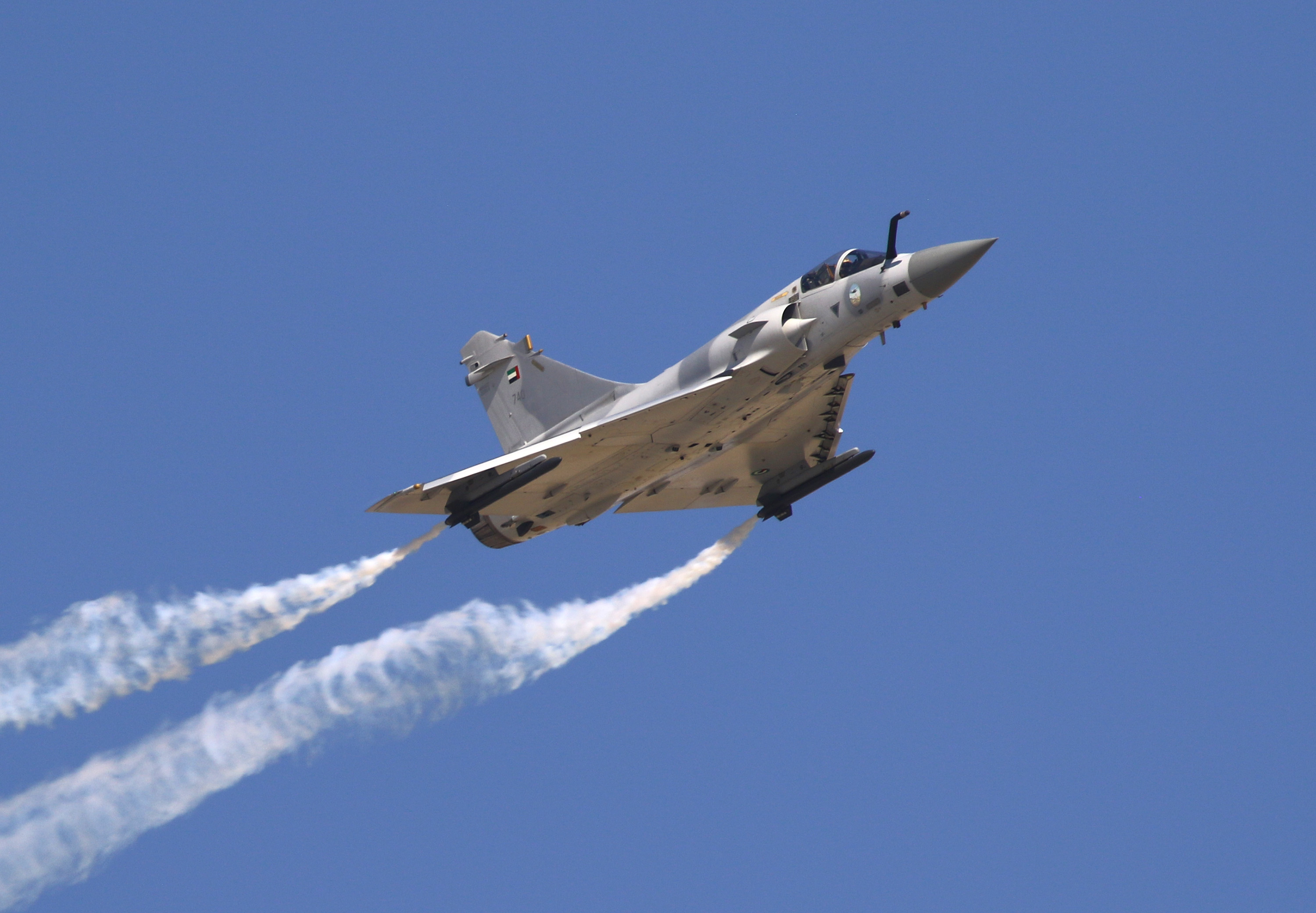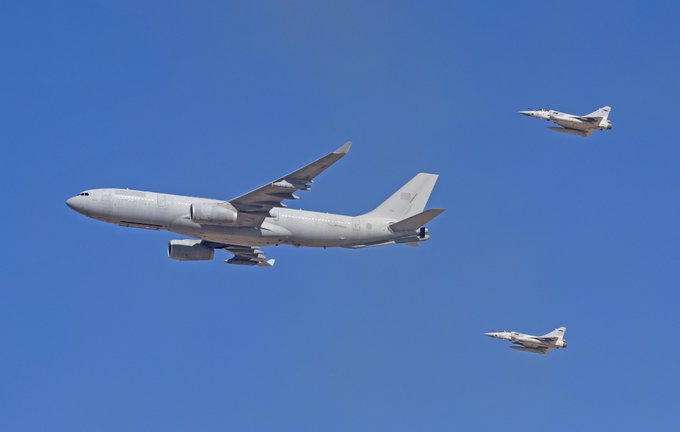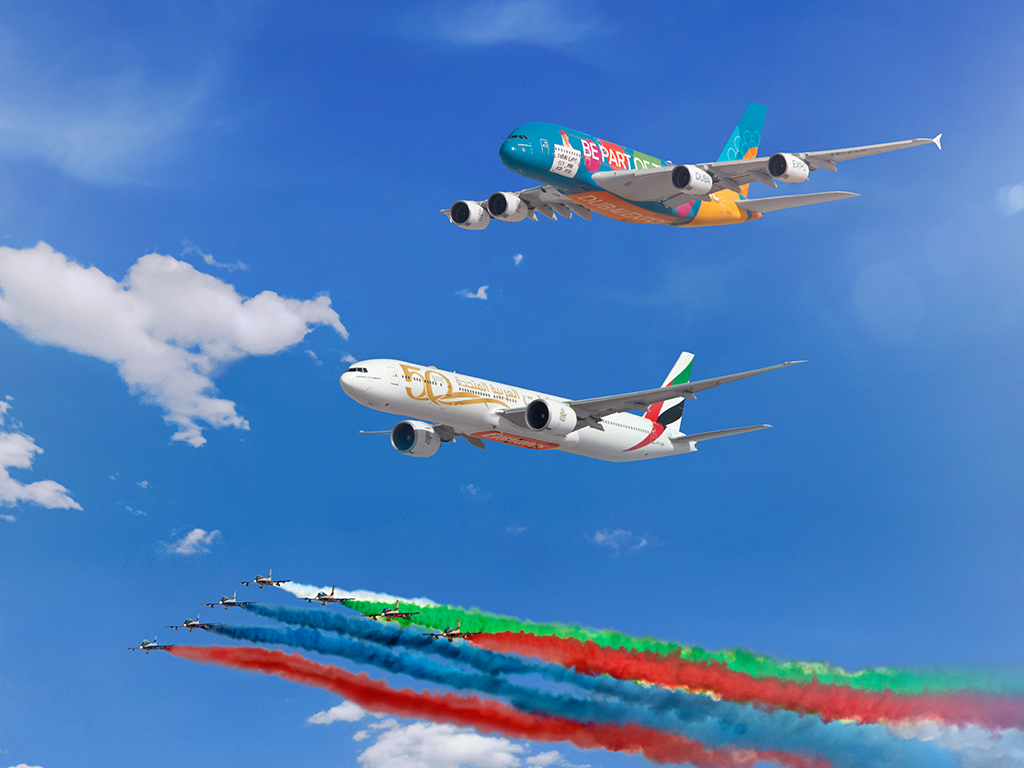 Significant News from Day 1
The biggest announcement that occurred from day 1 of the Dubai Airshow was a massive airbus order from the airline group 'Indigo Partners.' Indigo Partners includes the airlines of Wizz, Frontier, JetSmart and Volaris. The airline group revealed an order of 255 Airbus A321 aircraft today, with purchases on both the A321neo and A321XLR. Wizz Air will receive 102 A321neo and A321XLR aircraft, Frontier will receive 91 A321neos, Volaris: will receive 39 A321neos, and JetSMART will receive a 23 aircraft combination of A321neo and A321XLR aircraft. 
Airbus received even more orders today, as the United Arab Emirates Air Force and Air Defence purchased 2 A330 Multi-Role Tanker Transports. 
There are also speculations and rumors that Air Lease may place early orders for an A350 freighter variant. 
On Boeing's side, the company scored an order for 11 737-800BCFs (Boeing Converted Freighter) from the aircraft leasing company Icelease. As a result of this, Boeing also announced that they would be opening new conversion lines for the 737-800BCF in Gatwick and Canada. 
Additionally, aircraft manufacturer ATR came into the spotlight today as TAROM airlines signed orders for 3 ATR 72-600s to phase out their ATR 72-500s. 
Aircraft leasing company 'ACIA Aero Leasing' has also signed an agreement with the company 'Universal Hydrogen' to convert up to 30 of their ATR 72-600s to operate on liquid hydrogen for purposes of combating climate change. 
Finally, regarding military news, the F35 fighter jet was not present at the Dubai Airshow, even though Trump signed a $23 billion sale early this year with UAE for 50 F-35 jets and other military aerospace equipment. This has led some to speculate that something has happened to the sale of these jets.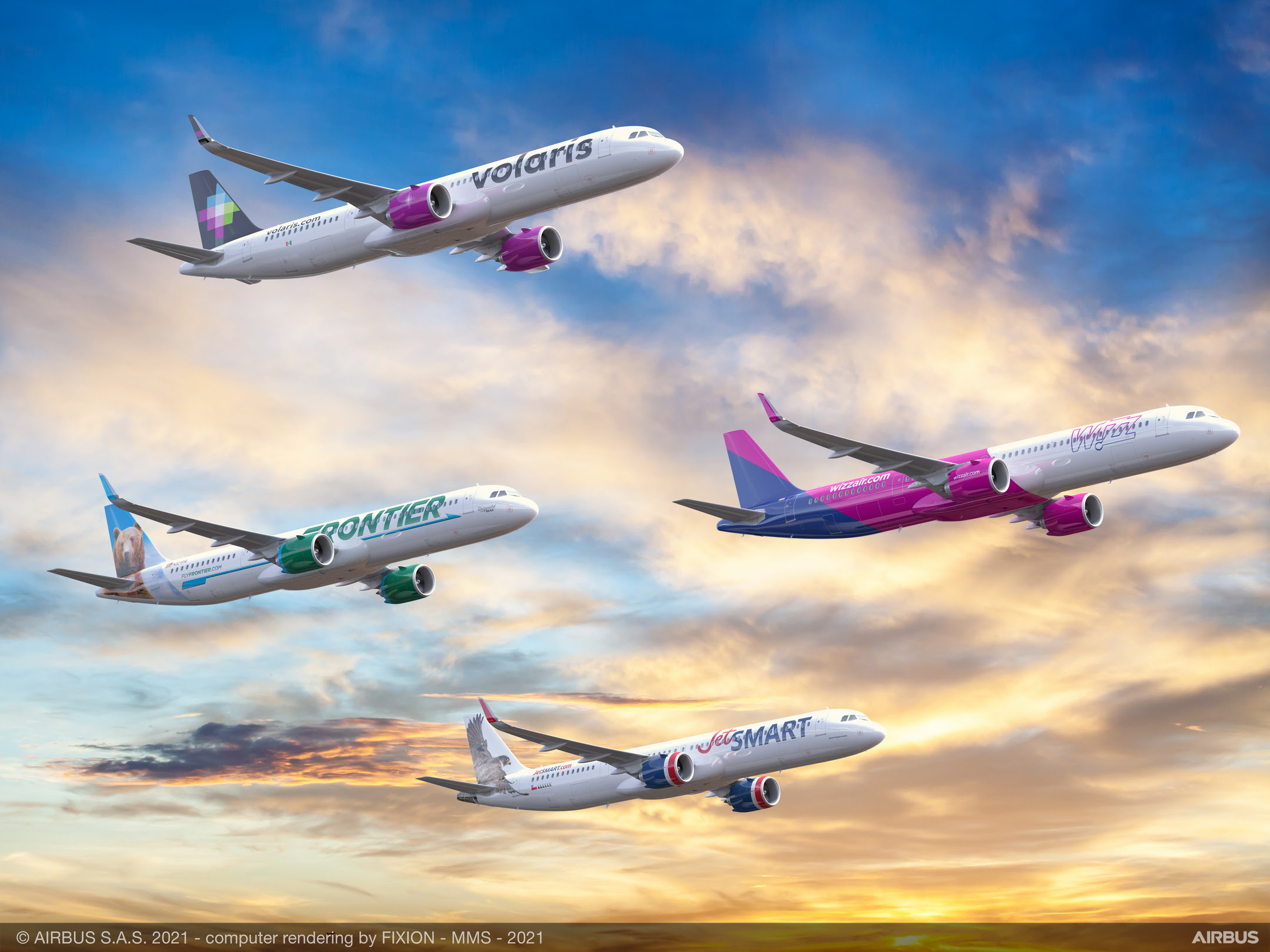 ---
With a debut showcase of the 777x, a spectacular performance dedicating the United Arab Emirates' 50th anniversary, and an enormous Airbus A321 order from Indigo Partners, day 1 of the Dubai airshow has brought great progression to the aviation industry.  On that note, this wraps it up for the recap of one of the Dubai Airshow, and we look forward to seeing the news tomorrow during day 2 of the event.
---
Sources:
https://twitter.com/search?q=%23DubaiAirshow
https://twitter.com/search?q=%23Das21
https://www.businessinsider.com/dubai-airshow-what-to-look-forward-to-2021-11
https://twitter.com/BoeingAirplanes
https://twitter.com/DubaiAirshow
https://samchui.com/2021/11/14/das-2021-airbus-orders-and-announcements/#.YZFeLGDMLIV
https://www.youtube.com/watch?v=sZq1kR62zGE
https://www.youtube.com/watch?v=cBnknpXnl9s&t=543s
https://www.defenseworld.net/feature/62/F_35_Jet_No_Show_at_Dubai_Airshow_#.YZGFsmDMLIU
https://www.cnbc.com/2021/11/12/drones-and-f-35-fighter-jet-deal-in-focus-for-the-dubai-air-show.html
https://theaircurrent.com/aircraft-development/airbus-tees-up-a350-freighter-orders-with-air-lease-corporation/
Cover Image: Emirates
Bahrain International Airshow 2022 – The Most Notable Moments
The sixth edition of the Bahrain International Airshow which was held from the 9th to the 11th of November has successfully ended with a number of business deals that were amicably closed, with about 100 exhibitors, and more than 50,000 international attendees. Let's take a look at some of Bahrain International Airshow 2022's main highlights.
Emirates and Gulf Air signed a codeshare agreement
Emirates and Gulf Air officially signed a codeshare agreement on the first day of the airshow, which was unusual for two Middle Eastern airlines. Through a convenient stopover at Dubai International Airport, the new codeshare agreement will enable Gulf Air passengers to connect to a number of Emirates destinations in Africa, the Far East, Europe, and South America.
With Gulf Air set to introduce its marketing code "GF" on Emirates-operated flights outside of Dubai in December, the agreement would also provide Gulf Air customers with the helpful convenience. There are also competitive single fares on multi-airline flights when connecting with Emirates, a unified policy and seamless baggage transfers, and combined ticketing and check-in.
Emirates' new Premium Economy Class
The codeshare agreement made the first day of the airshow promising, and the optimism persisted as Emirates made a significant splash by displaying its recently upgraded four-class Airbus A380. Emirates brought the largest commercial aircraft in the world to the Bahrain Airshow for the third time, and this year the airline was showcasing its brand-new Premium Economy Class service.
Since the Premium Economy cabin class was only gradually introduced last year, it was eagerly anticipated by travellers. It offers 56 seats in a tidy 2-4-2 configuration. The updated Onboard Lounge and Shower Spa were only available to First Class passengers on the Airbus superjumbo. The Emirates Airbus A380 alone attracted about 8,000 visitors at the Bahrain Airshow thanks to these aircraft attractions.
Bahrain Airport Company unveils Women in Aviation Bahrain Chapter
And while airlines dominated the news with their offerings and business deals, Bahrain Airport Company made headlines by announcing the launch of the Bahrain Chapter of Women in Aviation. The Chapter will offer a platform for collaboration with the goal of highlighting women's contributions to the aviation industry, celebrating professional milestones, and advancing gender equality.
The board currently consists of men and women from different aviation organisations who were temporarily appointed to aid in the Chapter's establishment. With membership open to both men and women in the aviation industry, a new president and board members will soon be elected. As stressed by Mohamed Yousif Al Binfalah, chief executive officer of Bahrain Airport Company:
"Establishing the Women in Aviation Bahrain Chapter is a significant milestone for our industry. Women continue to play a crucial role in the development of aviation in the Kingdom. We look forward to working with the Chapter to further its goals, which align with the Supreme Council for Women's 2013-22 National Plan for the Advancement of Bahraini Women." Mohamed Yousif Al Binfalah, chief executive officer of Bahrain Airport Company
Once the Chapter is finished, all members are eligible to participate in Annual General Meetings to share their knowledge and opinions and even to cast votes on all issues that are brought up. Members will also have the opportunity to enter industry awards, speak at significant events, apply for educational scholarships, and attend pertinent conferences.
Bahrain International Airshow 2022
With the participation of aviation organizations from over 30 countries, the Bahrain International Airshow 2022, which took place after a two-year suspension, undoubtedly concluded with monumental success despite only lasting three days. The Bahrain International Airshow is currently being prepared for its 2024 edition thanks to the Ministry of Transportation and Telecommunications of Bahrain's renewed long-standing partnerships with the event's organizer Farnborough International.
Here is an interesting video by Aviation World Group showing a glimpse of the first day:
Cover Image source: aviationworld.in
Highlights of the First Future Aviation Forum
RIYADH – To unite international leaders from both sectors; the public and private, as well as international CEOs and regulators to initialize the evolution of international air travel as well providing new solutions, Saudi Arabia's first future-aviation forum was held on the ninth and tenth of this month mainly focusing on passenger experience, sustainability, and aviation business recovery post the global pandemic; COVID19. Without further ado, here's a recap of the two days of the first Future Aviation Forum ever.
After two challenging years in the industry of aviation, HE Eng. Saleh bin Nasser Al-Jasser, Saudi Arabia's minister of transport and logistics and the chairman of the General Authority of Civil Aviation (GACA), opened the first-of-its-kind aviation event in the Kingdom of Saudi Arabia in Riyadh, that brought together more than 120 speakers, attended by more than two thousand visitors from the industry of aviation, by welcoming the guests and speakers to the event, highlighting that his country is into the start of a significant reform of the aviation industry in the 21st century:
"Saudi Arabia today is at the start of the most significant aviation industry reform in the 21st century. In line with our vision 2030 goals, we are opening the Kingdom and welcoming the world, we are unlocking the aviation potential to ensure sustainable practices and to create world-class employment for our people."

Eng. Saleh bin Nasser Al-Jasser, Saudi Arabia's Minister of Transport and Logistics and the Chairman of the General Authority of Civil Aviation (GACA)
The forum began with the Saudi's minster opening speech that included important goals and vision to be achieved in the aviation sector in Saudi Arabia as well as revealing the National Aviation Sector Strategy; a 100-billion-dollars strategy, that aims to increase connections from Saudi Arabia to 250 destinations, reaching 330 million passengers by 2030 and 5 million tons of freight.
"Over the next 10 years the Kingdom will emerge as the middle east's leading aviation hub, and as a partner of choice for the aviation operators throughout the world, to do this, the government will drive investment of more than US$100BN of public and private investments by the end of the decade. We forecast to fly more than 330 million passengers in 2030 and 5 million tons of freights establishing connections to more than 250 destinations."Eng. Saleh bin Nasser Al-Jasser, Saudi Arabia's Minister of Transport and Logistics and the Chairman of the General Authority of Civil Aviation (GACA)
And talking about Saudi Arabia, the investment will be mainly for upgrading the existing airports, naming King Abdelaziz and King Khalid International Airports in Jeddah and Riyadh respectively, KSA's main hubs, and launching a new national carrier.
Greener Skies
The president of the council, the International Civil Aviation Organization (ICAO), Salvatore Sciacchitano, began his speech by congratulating Saudi Arabia for its commitment to greener skies and a sustainable future.
Under the slogan "Keeping the World Moving" ICAO council's president focused on the following points:
Digitilizing travel documents will play a big role in transforming the travel experience for passengers and will lead global aviation operations seamless.
Dealing with climate change needs in the aviation industry is a must, considering that it is a matter of urgency.
The development of international civil aviation is key to global cooperation and understanding.
Also pleasingly, the ICAO council's president has confirmed the recovery of 75% of air traffic by the end of 2022, compared to 2019.
The Future Aviation Forum demonstrated the evolution of Saudi Arabia in developing a substantial aviation environment. Besides that, the forum highlighted that to achieve sustainability; biofuels must be relied on, as said by Saudi Arabia's Energy Minister, prince Abdelaziz bin Salman; that a low-carbon fuel for aviation could emerge as the transitionary fuel for the future.
During the forum, it was interesting that although oil is an essential factor in Saudi Arabia's economy, many speakers mentioned that Saudi Arabia is properly placed to be a major player in renewable energy and, principally, in the production of green hydrogen
Finally and after two days of all-aviation-related sessions, talks, interviews, and expert speakers, HE Al-Jasser closed the Future Aviation Forum 2022, announcing that the forum will be hosted by the Kingdom every two years.
DAY 1 BRIEF VIDEO BY @FAF
DAY 2 BRIEF VIDEO BY @FAF
Sources:
The Miracle in the Hudson
"This is the Captain," the captain's voice said over the intercom, "Brace for impact!". A hush fell over the passengers. They thought they were going to die as the flight attendants were screaming: "Brace! Brace! Brace! Heads down! Stay down!"
(more…)